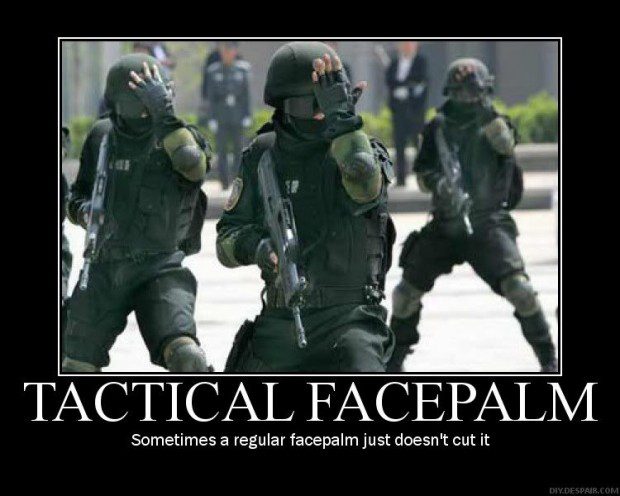 Microsoft has recently started a much needed initiative to clean up the Windows Phone Store, likely in anticipation of bringing those apps to the unified Windows Store.
The clean up was meant to focus on:
Eliminating app clutter
Ensuring apps are appropriately priced
Distinguishing informational apps
Ensuring relevant app titles and keywords
Microsoft also said they would remove apps that do not include "unique content, creative value or utility".
Now however we have reports of high quality and much needed apps being removed from the store, the most public being Upload to YouTube, which we have featured ourselves a number of times.
That app, with more than 32,000 downloads and with a 3.9/5 rating after 232 reviews, is currently unpublished from the Windows Phone Store, supposedly as "the app does not offer customers unique content, differentiated creative value or utility".
The developer tried to reason with Microsoft, leading to the exchange below: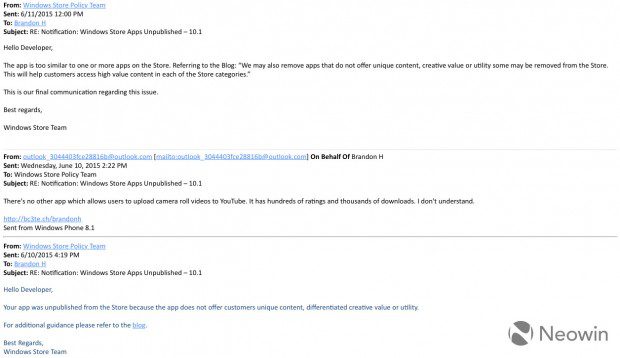 With the app offering a unique service and given Google's neglect a much needed hole, we have to wonder if the Windows Story Policy Team are iPhone users, as any Windows Phone user would immediately know how valuable the app is.
With all the issues Microsoft have, they really do not need internal sabotage at the worst, or at the best employers who are idiots.
Maybe before Microsoft cleans the Store they should clean some house first.
Update: We are happy to report that Microsoft has re-instated Upload to YouTube, and has issues somewhat of an apology.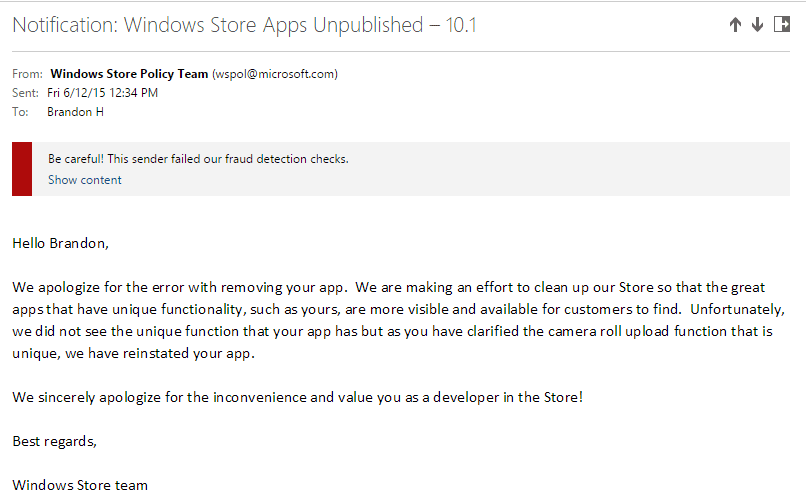 Brandon, the developer of the app, however notes that this would not have happened if he did not have a number of insiders advocating on this behalf, and wonders what would have happened if this was not the case.
.. who advocated on my behalf through the channels available to them. One must wonder how this would have gone if i didn't have them.

— Brandon (@bc3tech) June 12, 2015
To underline this, another developer who's app has 141,000 downloads and hundreds of 4+ reviews is still without his app in the store.
@bc3tech @marypcbuk @windowsstore Great to hear, no such luck for me. Still just 10.1 no value/utility – 4 stars 160+ reviews,141k downloads

— Jason Thomas Carter (@jdev1977) June 12, 2015
One of Microsoft's goals with the Windows Phone Store was to be more transparent and less arbitrary than Apple, but it seems like many Windows Phone ideals that idea has now also gone out the window.