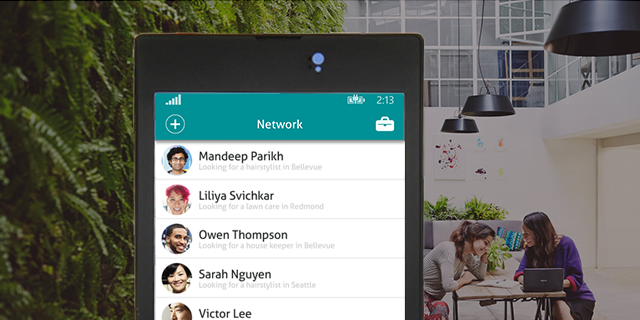 Home Team is a new app for Windows Phone devices from Microsoft Garage. Home Team is a new social app for Windows Phone that helps people find the best local service providers by requesting and sharing recommendations with friends and coworkers. This makes it easier to find and hire the same services your friends and coworkers use and trust.
Word of mouth recommendations are SOOOO much better than reviews from strangers. That's why we made Home Team – the app that lets you find and share recommendations for electricians, stylists, babysitters, tax accountants and other service pros with your friends, family, and co-workers. Get started quickly by letting Home Team find the pros you already use in your phone. Trust us. It's magic.
Download it from Windows Store using below link.