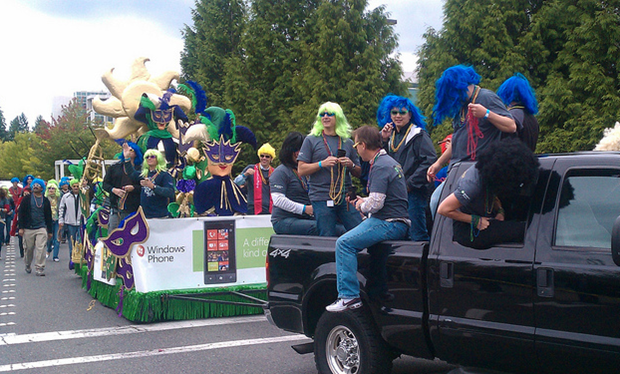 Last year's party was controversial.
The last Windows Phone 7 Launch party last year ended up being pretty controversial, with Microsoft being accused of overconfidence in symbolically burying Blackberry and iPhone effigies.
It is safe to say today's event will likely be more sedate, with more Mangoritas being served.
This year's party appears a lot more sedate.
It is however certain that the Windows phone 7 team deserve all the partying the can cram into today, and we hope on Monday they get right back to adding tethering to Windows Phone 7.
See more pics from the event at Skydrive here.