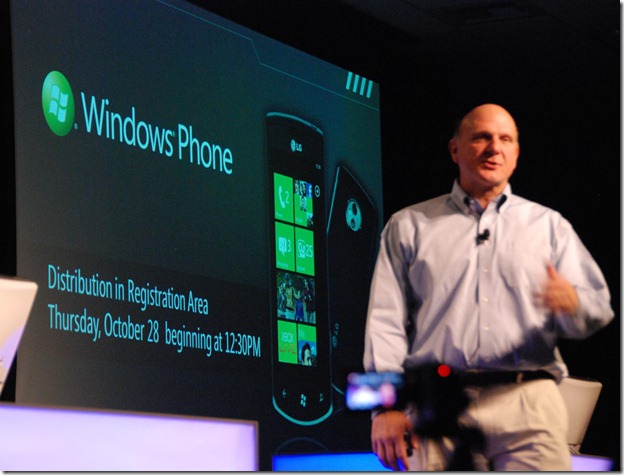 Microsoft is giving away LG Optimus 7 smartphones to all attendees at PDC today. All attendees will also get free marketplace registration, which should help those hundreds of free phones turn into Marketplace applications.
Microsoft has also announced that they already have 12,000 developers registered for early certification, a 40% increase over the previous month, in a further attempt to boost the number of apps available in Marketplace prior to the US launch on the 8th November.
Read more about Windows Phone 7 news at PDC at the Windows Blog here.
Picture via Long Zheng's twitter feed.