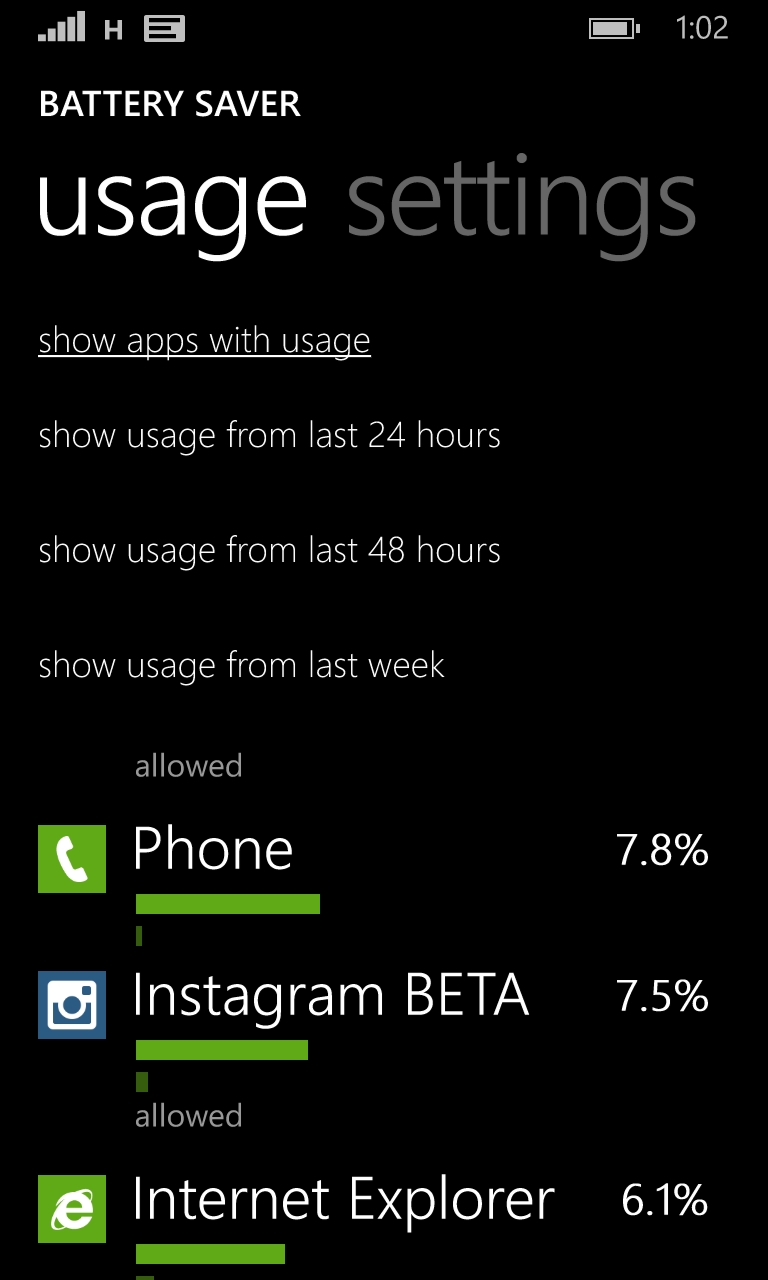 Microsoft yesterday updated their Battery Saver app for Windows Phone 8.1 devices. Microsoft has now updated the Store listing for this new update v1.0.14201.0. They have provided a detailed change log. One of the new feature included in this update is real time Live Tile for Battery Saver app and it requires Windows Phone build 8.1.14203 or higher. Current Windows Phone dev preview build is 8.1.14192. So, there is a good chance that Microsoft will be releasing it soon.
What's New:
• Foreground vs Background metrics: Usage bars now show foreground and background showing you how much power a particular app consumes whether you're using it or not using it.
• Time Filters: We've added a filter also in the usage view where you can now specify the timeframe of data to look at. Can now show data from the last day, 2 days or a week.
• What Does Battery saver do anyway?: Re-worded the settings page to more clearly indicate what battery saver mode does.
• Real Time Live Tile: If you pin the battery saver app to start, it now updates in real time! (Requires build 8.1.14203 or higher.)
• Quick Settings: You can now add battery saver to the quick settings menu and cycle through the battery saver options there. (Requires build 8.1.14203 or higher.)
• Turn On until next charge: We added a new option to let users turn on battery saver until next charge!
• Improved Battery usage scaling: The usage data now scales to actual device battery capacity with full width mapping to 100% capacity. Additionally, the bars now use a logarithmic scaling algorithm to make the bars more visible when usage is small for a particular app.
Download the app here from Windows Phone Store.