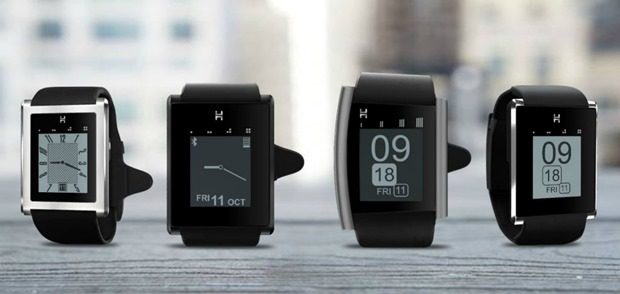 Microsoft seems to have a new strategy in place to secure Internet of Things support for Windows Phone.
They are working directly with 3rd party OEMs to help them support the OS, and the latest smart watch OEM to take of this is PH Technical Labs, maker of the Hot Watch.
The Hot Watch, with an e-Paper screen, got its start as a Kickstarter project, and delivery is starting next week. 
PH Technical labs said the addition of Windows Phone is a collaboration with Microsoft: "The two companies are working to create an application that takes full advantage of the uniquely personal characteristics of the Windows Phone operating system."
As part of the deal Microsoft will also be selling the Hot Watch and apps for it on Microsoft sites.
The Hot Watch is available in four different models with prices ranging from $179 to $236. The watch is waterproof, has a pedometer function, can run apps and receive notifications from your phone. Additionally, the watch can be used for private voice calls with patented technology to amplify the sound when you cup your hand.
See a demo of the Hot Watch after the break.
HOT Watch smartwatch gestures demo
Via GigaOM.com