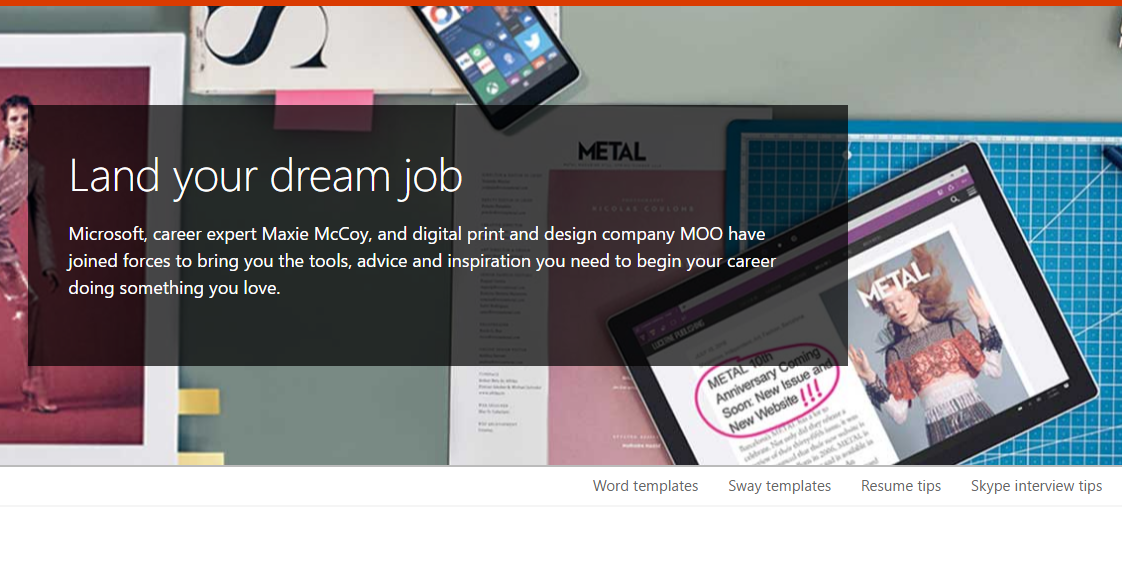 Here in the U.S., one of the big economic problems many talk about is the lack of good paying jobs for new college graduates.  Government statistics show the unemployment rate for recent college grads nearly double the overall rate.  The problem is compounded by the fact many young adults earn their diploma, along with crippling amounts of debt.
With that in mind, Microsoft Office 365 is launching a new service called Dream Job.  The company has teamed up with experts to provide tools and offer advice to those looking to start their career.
The effort is a collaboration with Maxie McCoy, a career expert who motivates thousands trying to start their career.  The Dream Job homepage features templates for Word and Sway.  It also has resume tips and even pointers on how to do your best when interviewing over Skype.
In its release, Microsoft says it commission Ipsos to conduct a survey before launching this venture.  That survey found that, even at a young age, 18-25-year-olds' priority was finding a work-life balance.  The survey also found many don't want to stay where they are.  Most want to find work in the hottest parts of the U.S. such as New York, San Francisco, and Seattle.
Although the use of templates on the site requires Microsoft Office 365, the company points out anyone can sign up for a free 1-month trial of the program in hopes of launching their job search.
For more information, check out the new Dream Job site here.