Windows phone ship party 🙂 Here's part of the #Cortana client team. pic.twitter.com/F6rm7qalD8

— Diego H. Carlomagno (@diegohca) May 1, 2014
While Windows Phone 8.1 was said to have RTM's some time in late March, we know that, even from Joe Belfiore, that the OS as delivered on the developer preview was far from complete.
Handsets are expected to hit store shelves in less than 2 weeks however, meaning at some point the OS needed to be delivered to OEMs.
It seems that day was quite recently, with Microsoft holding one of its famous ship parties for Windows Phone Blue on the 1st May 2014 at Microsoft Field.
The event was dominated by bouncy castles and pop music, but at least no iPhones were buried symbolically in this event, like the last one in 2011 for WP7 Mango.
Above is part of the Cortana client team, identified by their iconic T-Shirts (Picture credit Diego H. Carlomagno)
See more pictures and video after the break.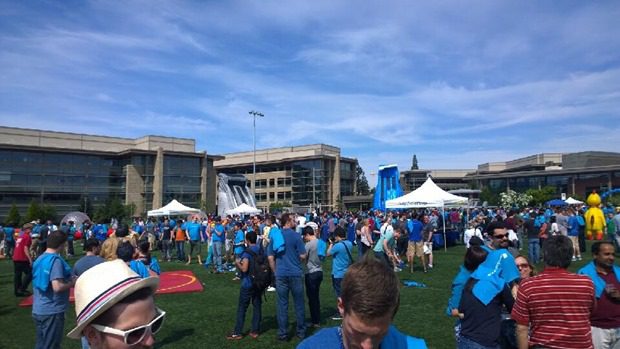 (Picture credit Quinn Damarell)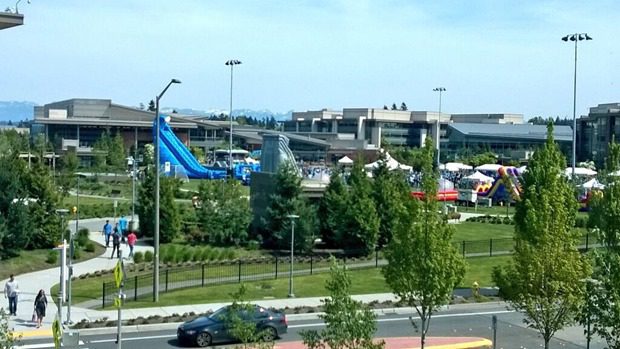 (Picture Credit Travis Scott)

(Picture Credit Christian Cloud)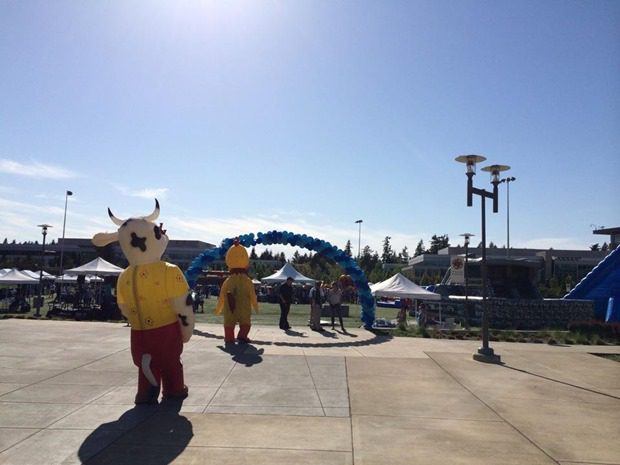 (Picture Credit Gilberto Stankiewicz)
(Video Credit Druha_Seattle)
Now back to work on getting Cortana to the rest of the world!