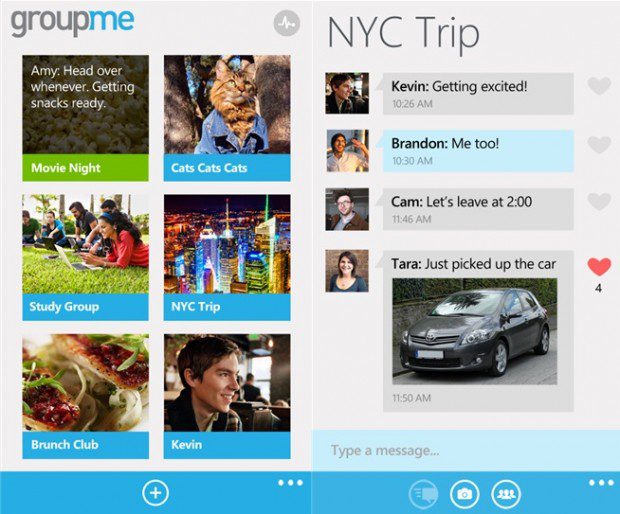 GroupMe app for Windows Phone just got updated to v4.2 with minor changes. This updated version includes few features such the ability to share pictures of any size and few other bug fixes.
Change log:
Bug Fixes:
– App now updates correctly when returning from a screen time-out
– Launching from a tile now updates the group correctly
– Other smaller bug fixes

Features:
– Share pictures of any size!
– Save pictures to your Saved Pictures album in the Photos app
Download it here from the Windows Phone Store for free. Please note that this app is available only in certain regions.