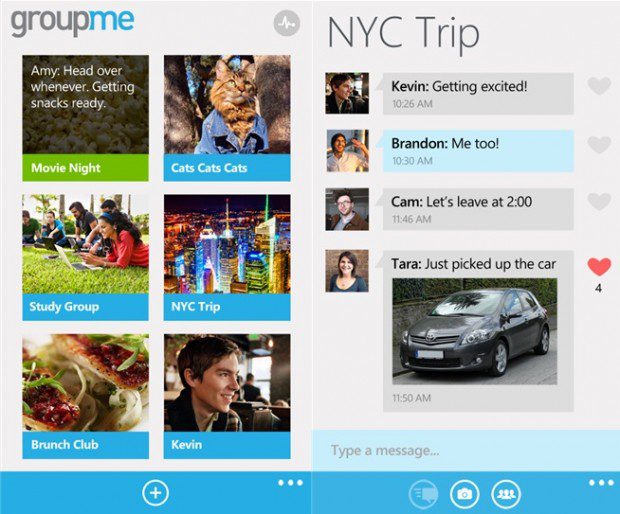 Microsoft's Skype division's GroupMe app for Windows Phone just got updated to v4.0 with many changes. More than the new features, this app got a nice visual overhaul which I think looks great. Windows Phone 8 will include similar feature called Rooms which will allow people to stay in touch with their close ones.
Version 4.0 is the best GroupMe yet! Here's why:

• Windows Phone 8 support!
• Brand new start screen with large, beautiful, animated tiles
• A prettier chat interface
• It's a whole lot faster
• And other smaller improvements
Download it here from the Windows Phone Store for free. Please note that this app is available only in certain regions.