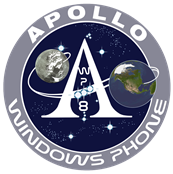 While we are all salivating for a taste of Windows Phone 8 it seems a selection of Geo-Spatial Computer Science students have an opportunity to get early access to the new OS.
Microsoft is offering undergraduate or graduate students of the COM.Geo Institute an opportunity to intern at Microsoft develop small mobile-phone projects on Windows Phone 8.
Windows Phone 8 is rumoured to have an improved Local Scout location feature, suggesting there will be new API's these computer science students can get their teeth into.
Presumably, much like the intern-developed Windows 8 applications Microsoft showed off when they launched the desktop OS, Microsoft will also be strutting out these apps when they launch Windows Phone 8 in June 2012.
See the PDF here, and the text after the break.
Summer Interns for Microsoft Projects
– Mobile Phone Application Development COM.Geo Institute Washington DC Area
http://www.com-geo.org

Job Description
COM.Geo Institute, partnering with Microsoft, is looking for multiple smart, motivated undergraduate or graduate students to develop several small mobile-phone projects on Microsoft Windows Phone 8.
Position Requirements: –

undergraduate or graduate students, preferably in Computer Science or Information Technology (or related field)
Programming skill is required.
Any mobile platform development experience (Windows Mobile, iPad/iPhone, Android) is preferable
Research experience is a plus
Good communication skills
Self-motivated, well-organized
Excellent analytical and problem-solving skills

All selected interns will have great opportunities and benefits:

1) obtain intensive training on mobile development directly by Microsoft and COM.Geo
2) team up to participate in the Microsoft Mobile American Contest
3) participate in exclusive mentoring and professional development events
4) attend COM.Geo 2012, one of the leading computing conferences, on July 1-3 in Reston, VA (Washington DC area)
5) gain great experience and make connections with world-class people in industry, federal government, and academia.
6) gain develop skills, strengthen resumes, and learn about a field
7) and many more…

If interested, please send your resume to [email protected]