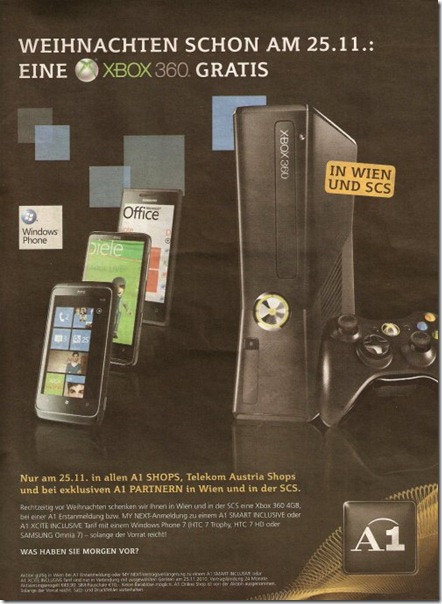 Microsoft is keeping the Windows phone 7 promotions coming.  Over the Thanksgiving weekend in USA Microsoft is offering all AT&T Windows Phone 7 phones away free on renewal of a 2 year contract at the Microsoft store.
In Austria Microsoft is giving away a free 4GB Xbox 360 with every new HTC HD7, HTC 7 trophy or Samsung Omnia 7 when purchased on contract from the A1 carrier.
Some are seeing these promotions as a sign of Microsoft trying to stimulate Windows Phone 7 sales, but they could very well be part of Microsoft's $100 million promotion which was planned right from the start.