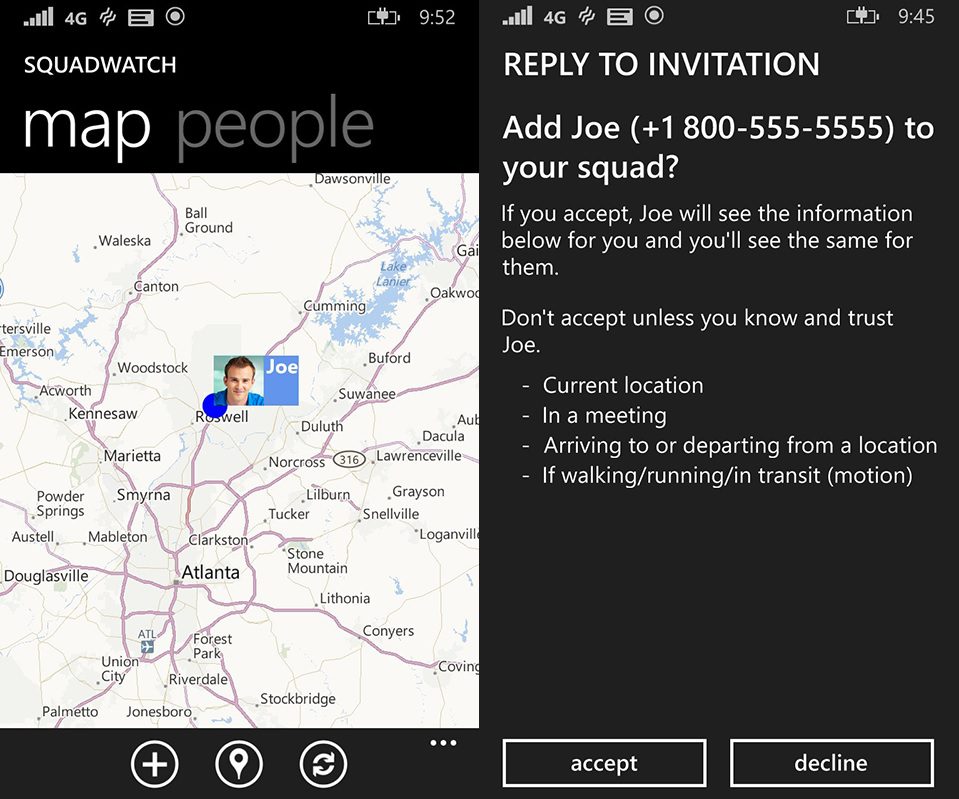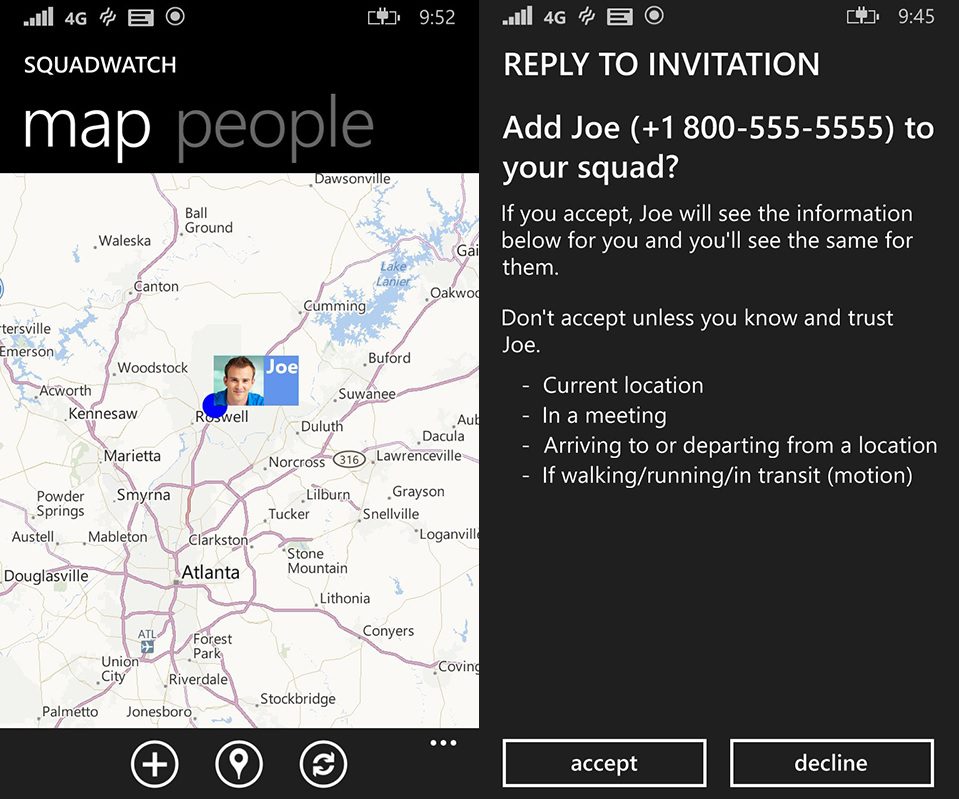 SquadWatch is a new Microsoft Garage project that shows you the location and current activity of people in your trusted circle. This app helps you keep tracks of your loved ones, your friends and family, then quickly and easily communicate and visit them in person.
Have you ever texted someone to ask where are you or how long until you get here? Has your spouse called just to ask if you're in a meeting or can talk? Wanted to chat with your college classmate, but not sure if they're in class? Fumbled in the car finding directions to pick up your son? SquadWatch can help.
Download it here from Windows Phone Store.