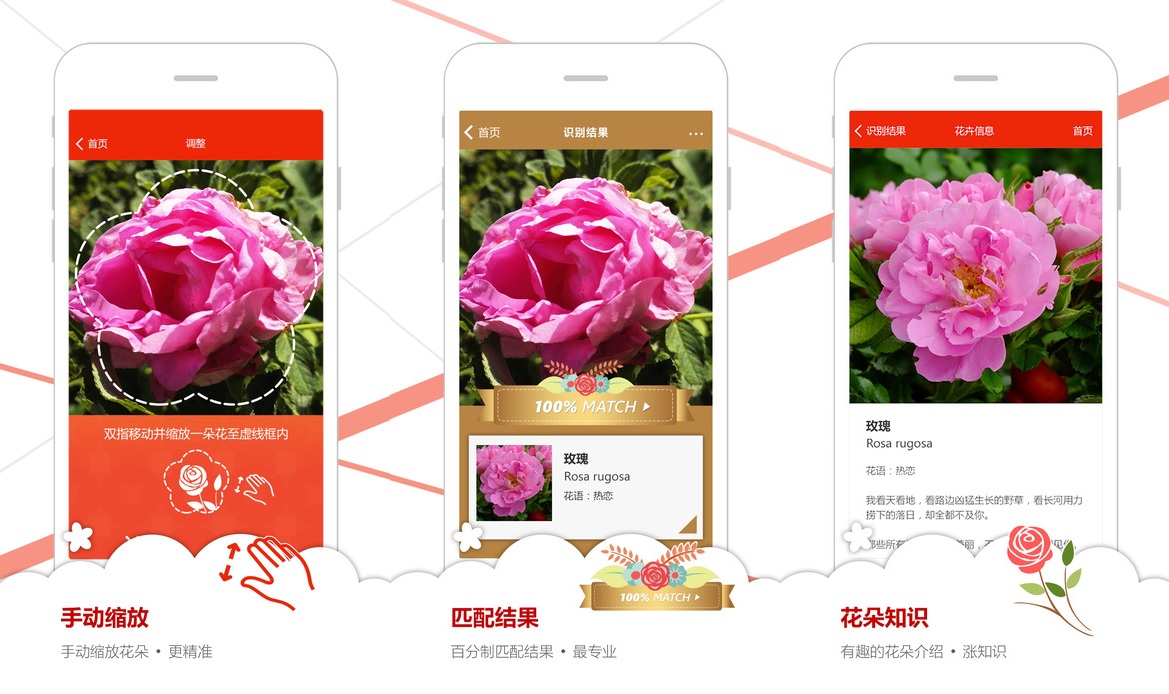 The Flower Recognition app from Microsoft Garage is really as straightforward as it sounds. You snap a picture of a flower, and this app will tell you its common name, as well as a few other details. Microsoft researchers worked with botanists at the Institute of Botany, Chinese Academy of Sciences (IBCAS) to developer the Smart Flower Recognition System that can be used to recognize the type of flower from its image. The best thing about this app is that it doesn't require internet connection to recognize flowers. So, you can feel free to take it with you on a mountain hike, or anywhere a data connection may be iffy.
At least 250,000 species of flowers exist and even experienced botanists have trouble identifying them all. Using MSRA's image-recognition technology and 2.6 million images from IBCAS, researches used 20-layer convolutional neural network to recognize images using a set of learnable filters.
This app is available only in China and you can download it here from App Store.