Microsoft's Garage team always comes up with some pretty cool apps. Recently, we reported about "Cache", a new app from Microsoft Garage which essentially allows users to save images, documents, emails, website links, articles, etc. Cache is supposed to be available for Windows devices and iPhones after the public launch. Microsoft did, however, start allowing users to sign-up for the preview of Cache and it seems like the company recently started inviting some users to try the app out on their Windows devices. Today, a preview version of the app was leaked and everyone can download it — but you won't be able to use it unless you were invited by Microsoft to try the app out.
Thankfully though, we're able to try the app out today (thanks to Tom H.) on our Windows 10 PC, and here's a quick first look at Microsoft's Cache app.
Cache is a Win32 app, but it features an MDL2 design to give it the "Windows 10 feel" which looks pretty nice. When you start up Cache, you will be asked to create a "collection" — to put it simply, Collections are basically folders. In these Collections, you will be able to save images, documents, article links and more that are related to that specific collection. For instance, if you create a collection about a presentation that you need to make, you can store everything you found during your research in that collection.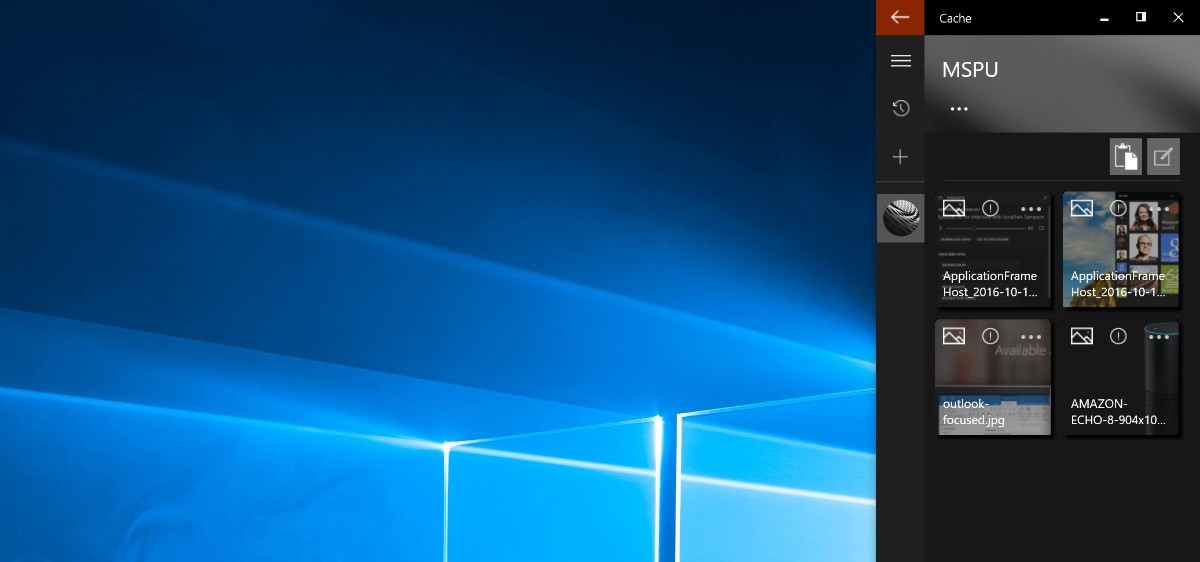 These Collections can save text from your clipboard, images, documents, PDFs, and any other web address. Additionally, the Collections also have Sticky Notes which are pretty neat. Cache also includes a Dock Mode which basically docks Cache into the side of your monitor, allowing you to easily save links, images, articles and more into a collection. Another neat feature on Cache is the fact that it can automatically store everything you copy to your clipboard — but this feature is disabled by default due to privacy reasons. Apart from that, there isn't a lot of other things in the app at the moment.
Here are some more screenshots of the app:
Gallery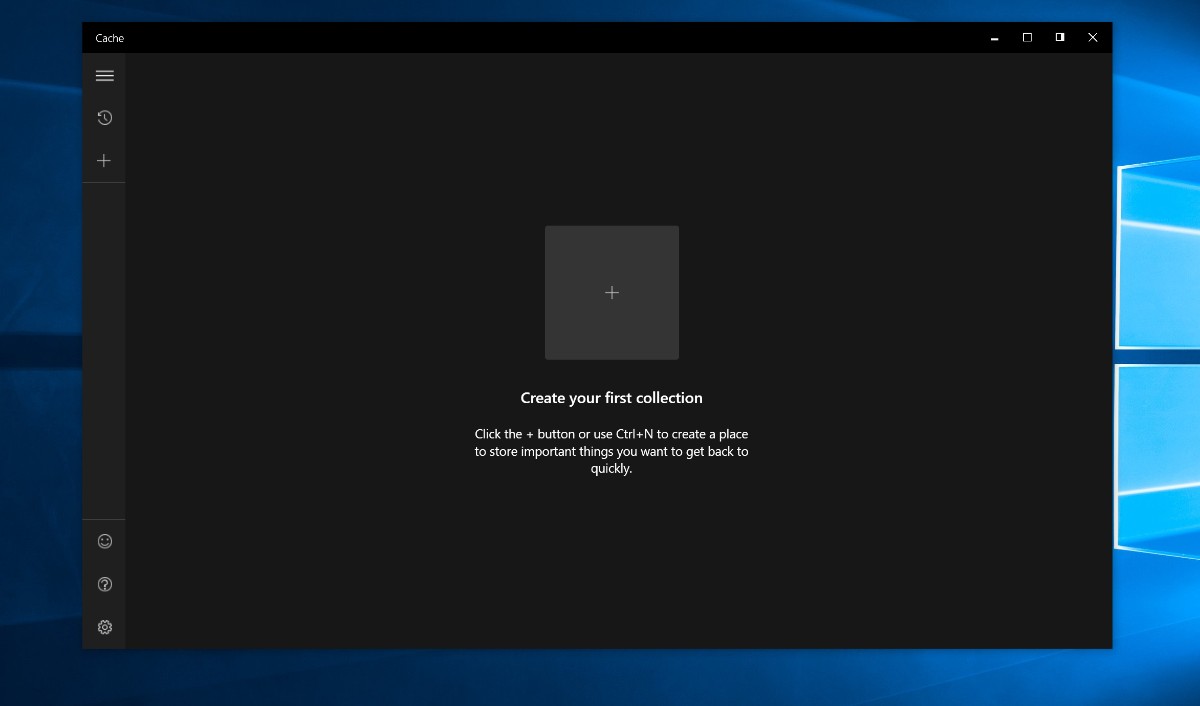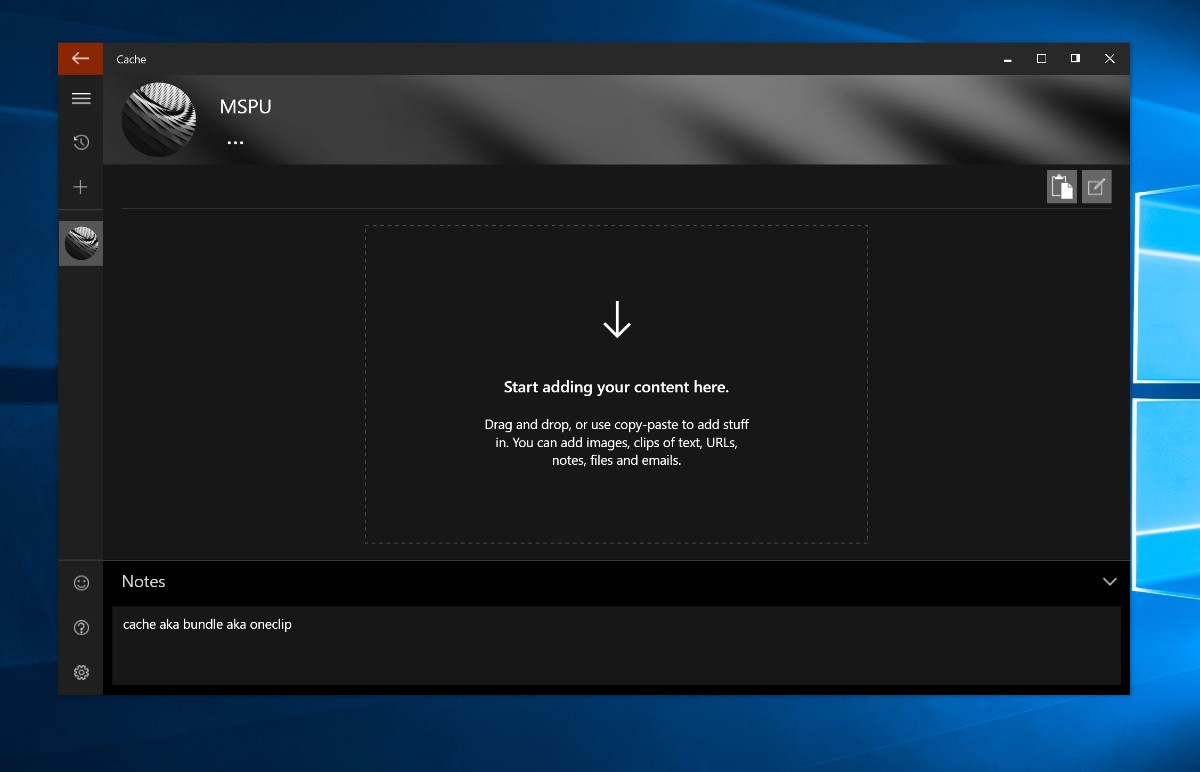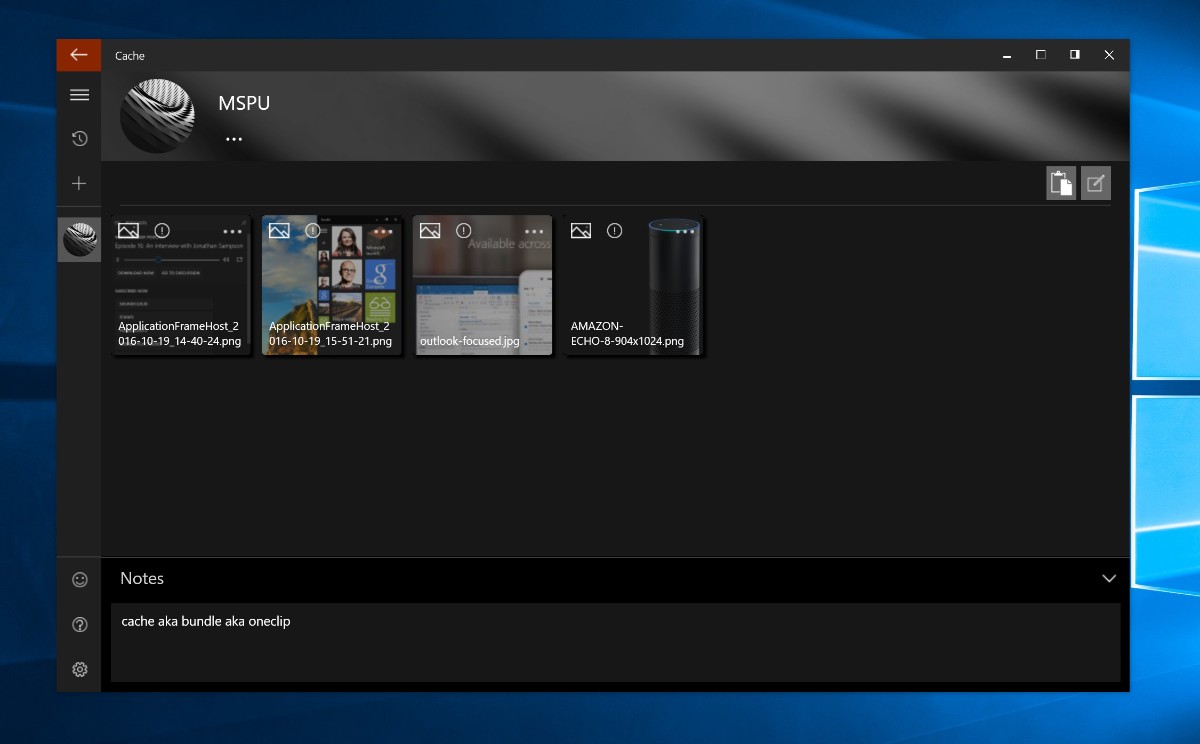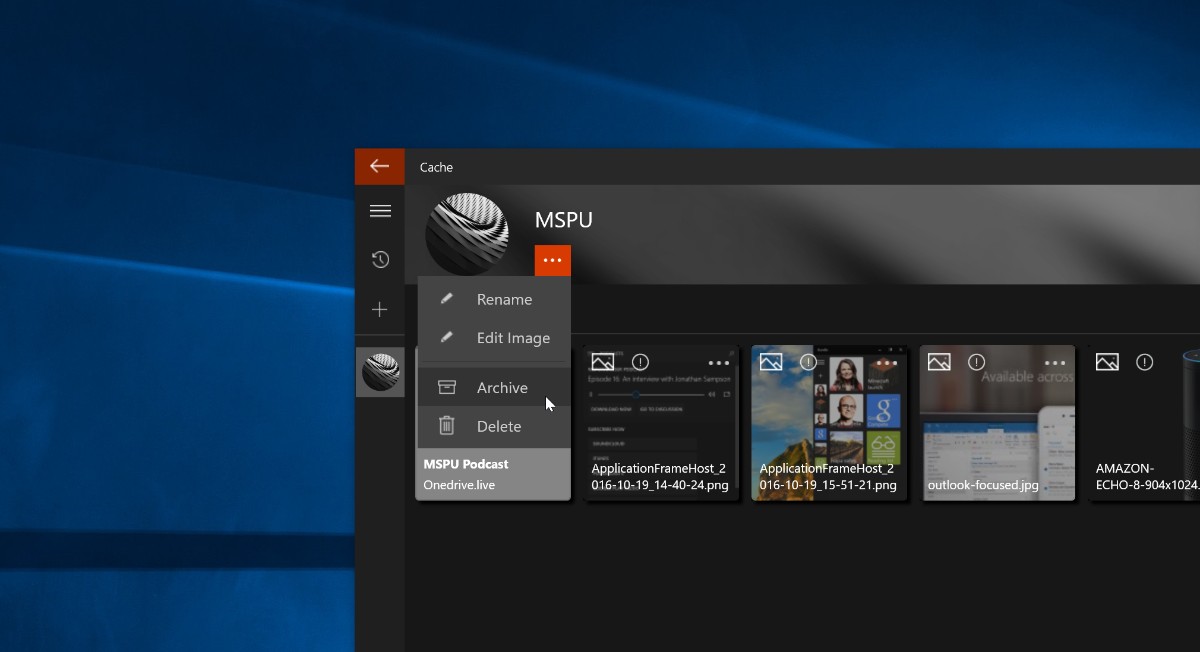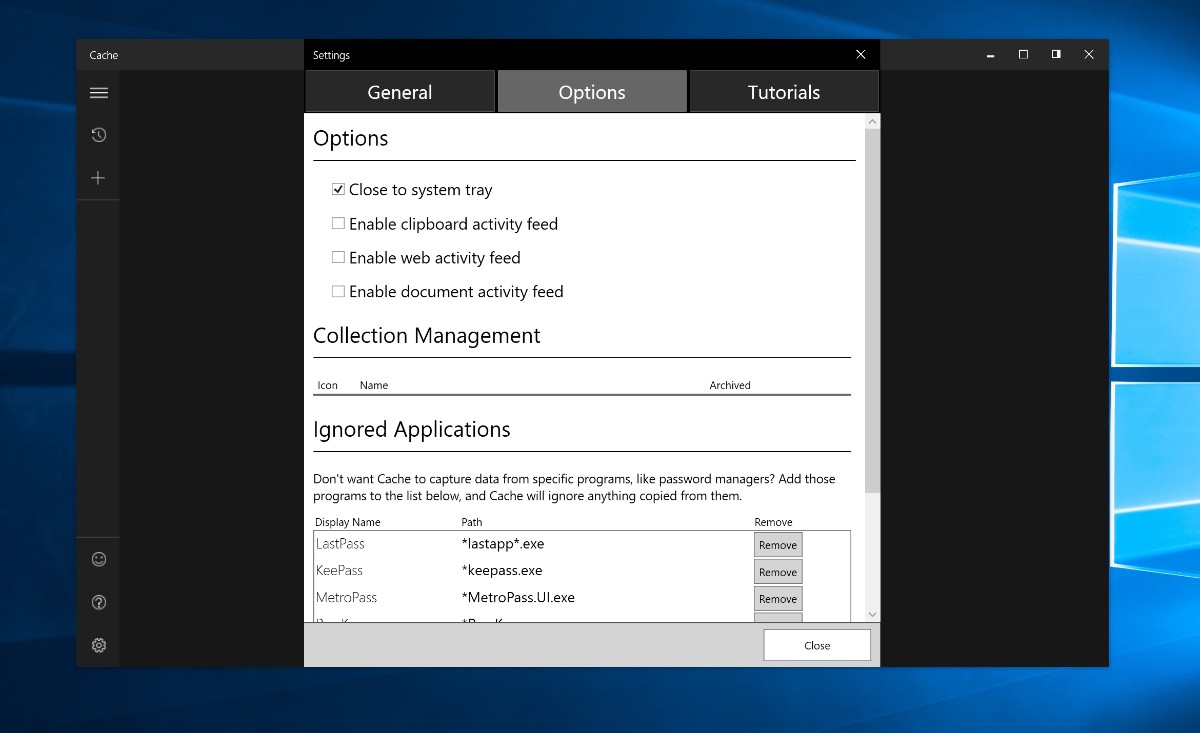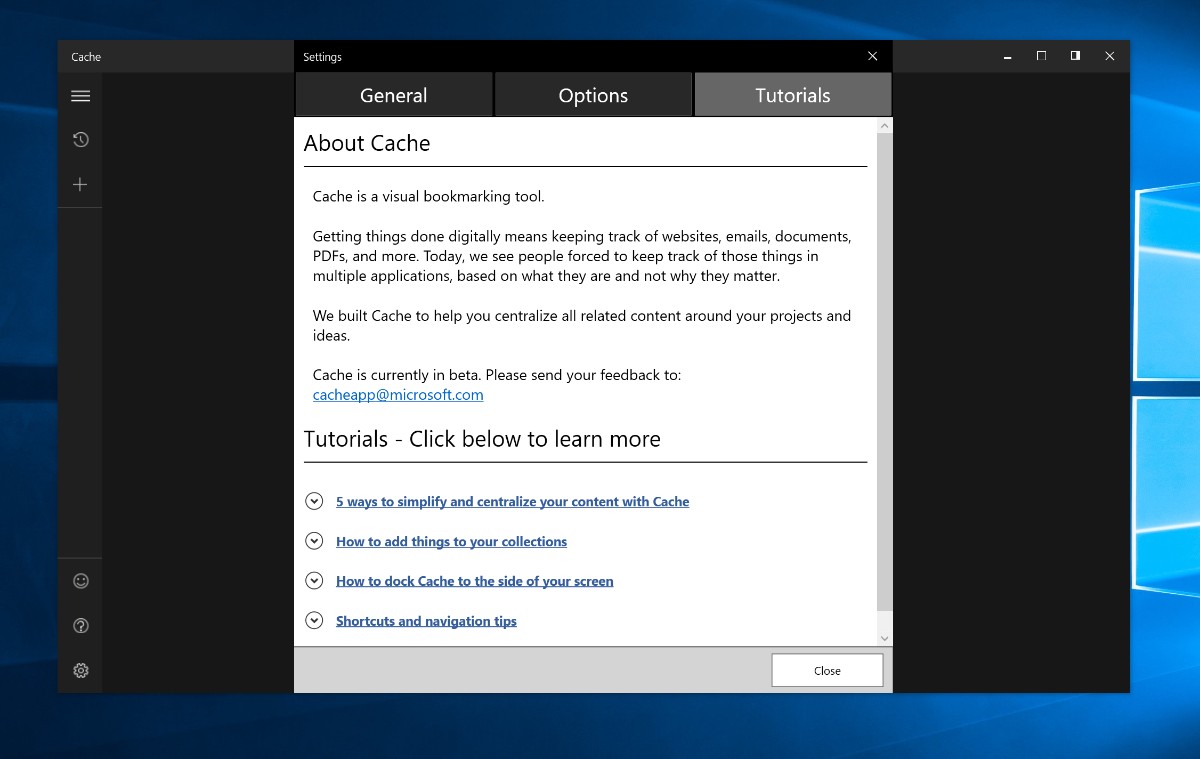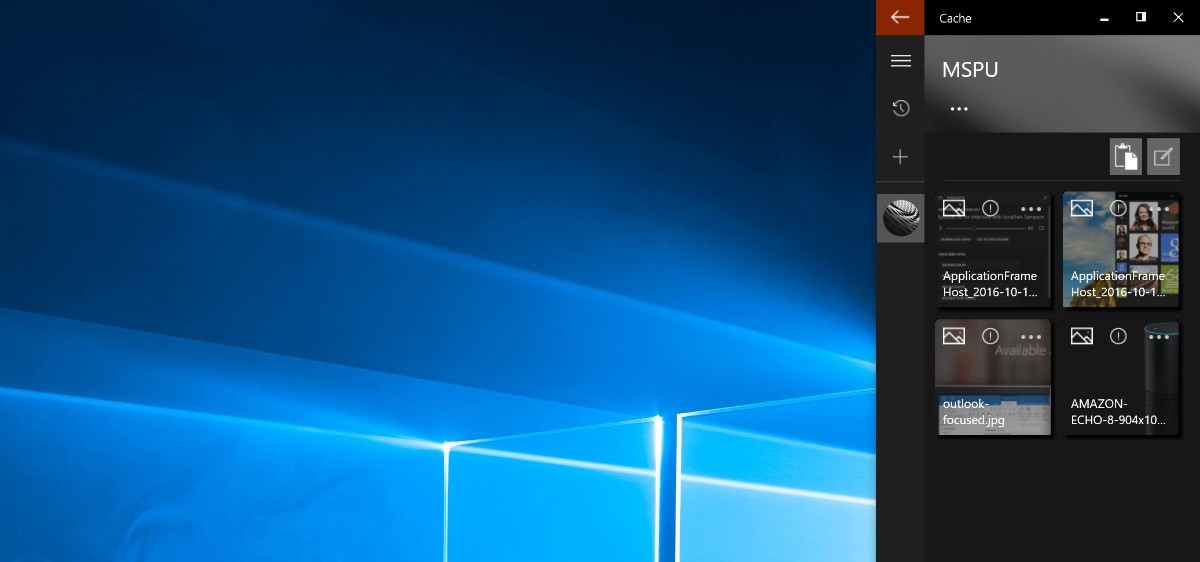 It is worth mentioning that Cache could be one of the biggest features coming with Windows 10 Redstone 2. In some of the tutorial videos included in the app, Microsoft is calling the app "Bundle" which is rumored to be a Windows 10 Redstone 2 feature. Cache and Bundle both look very similar to each other, so we wouldn't be surprised if they are the same thing. But of course, these apps have the same functionalities as Microsoft's OneClip app which never saw the light of the day. Cache, however, will be launched publicly pretty soon.