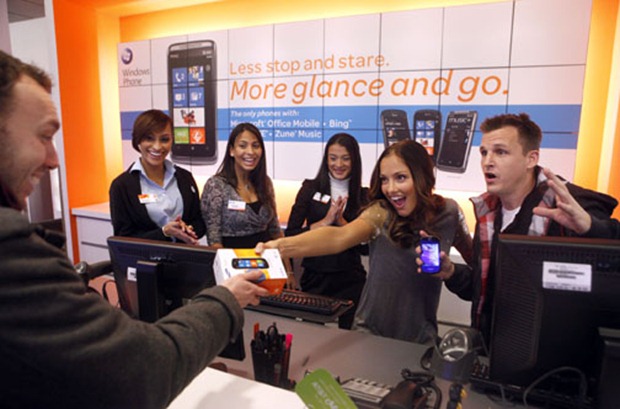 Professeur Thibault reports on a new initiative by Microsoft to improve the sales of Windows Phones in France.
In short Microsoft will be improving carrier sales staff training in selling Windows Phones and incentivising sales of the handsets.
Microsoft has contracted with an external training company, which will be visiting up to 60 stores each month delivering 30-120 min training sessions in sales pitches for Windows Phones, followed by hands-on training with the devices and a quiz to complete. 
The store will then be visited again one to 3 times per quarter for refreshers, and the impact of the training will be measured by surveys by another company.
There will also be incentives to sellers, though the exact nature of these are less clear.  In general however it appears the best seller in a region will receive free phones e.g Nokia Lumia 800s or Acer Allegros.
Sounds like a pretty comprehensive attack on the market, which will hopefully earn dividends in increased sales.
Read more at Professeur Thibault here.