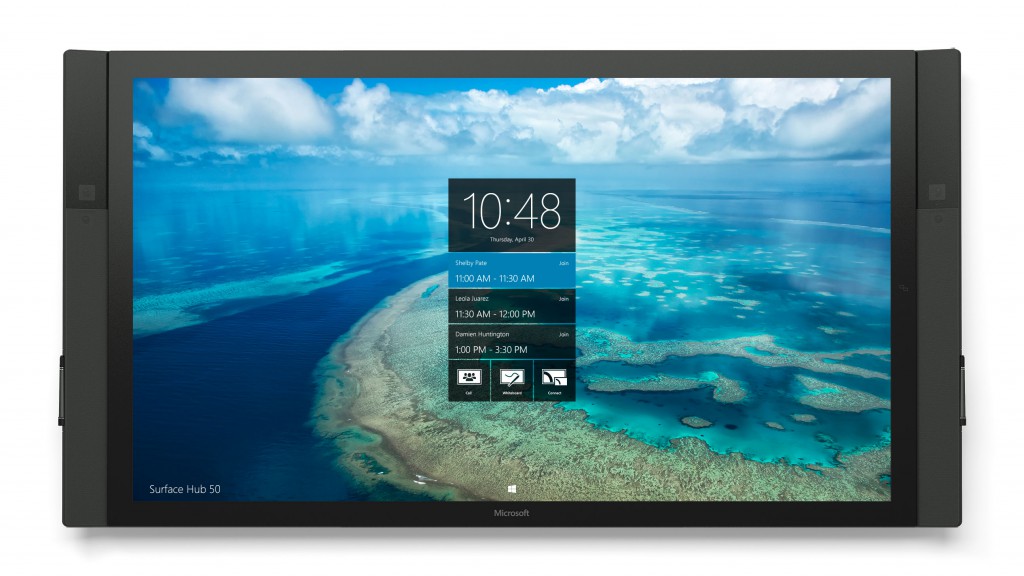 Microsoft today announced that the company is finally shipping the Surface Hub to its business customers. After delaying the device a couple of times, the company is finally ready to ship it. For those who don't know, the Surface Hub is a Windows 10 devices which allows employees inside a business to be able to collaborate easily with apps like Skype for Business, OneNote, and other Universal Windows Apps.
Microsoft's Brian Hall stated:
We are not just releasing a powerful device. We are releasing a team-empowering solution that will make meetings more productive, modernize workflows, and let people engage with data much better. We designed Surface Hub from the ground up for ink and touch, and harnessed the best collaboration and security features of Windows 10, Skype for Business, Office, OneNote and Universal Windows apps. We've seen how businesses and disciplines like healthcare, manufacturing, automotive, consulting, defense, finance, education, and design can bring Surface Hub into workspaces to bring a new level of innovation and efficiency to their teams. They can reduce costs and improve effectiveness, compared to legacy AV and presentation technology.
The Surface Hub is available in two different sizes: a 55-inch variant which costs $8999 and a 84-inch variant which costs $21999. If you or your company would like to buy a Surface Hub, you can know more about it here.