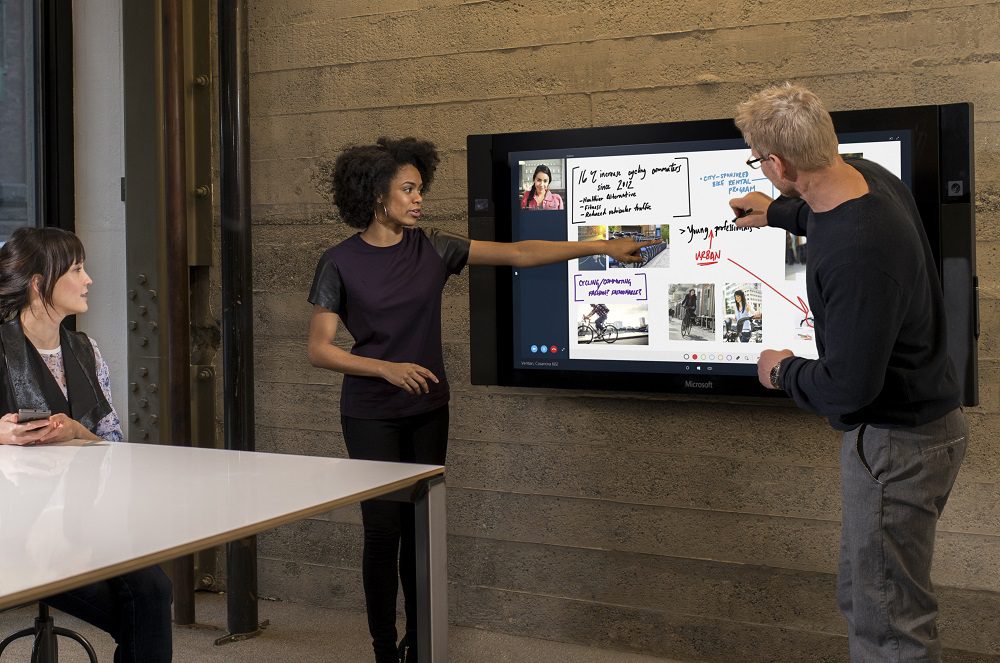 Microsoft Whiteboard app was first introduced as an app for Surface hub devices. Later, Microsoft released an updated Whiteboard app for Windows PCs and iOS/Android mobile devices. Microsoft yesterday announced that this updated version of Microsoft Whiteboard app will  roll out to the original Surface Hub over the next few weeks.
The old Whiteboard app that came installed on Surface Hub is now renamed Microsoft Whiteboard 2016. Microsoft Whiteboard 2016 will be automatically upgraded soon and the collaboration service for the legacy app will stop functioning after June 7, 2019.
The updated Whiteboard app will offer the following new features:
Boards automatically save to the cloud for signed-in users
Improved collaboration features, including inviting and removing access for specific users, and presence bubbles to show who is actively working on the current board
Many new canvas features, including sticky notes, images, and text entry
Convert photos of physical whiteboards to digital ink
Improve legibility of your handwritten ink
Additional background colors, pen colors, and nib sizes
Whiteboard in Teams meetings
You can learn more about the new Whiteboard app here.