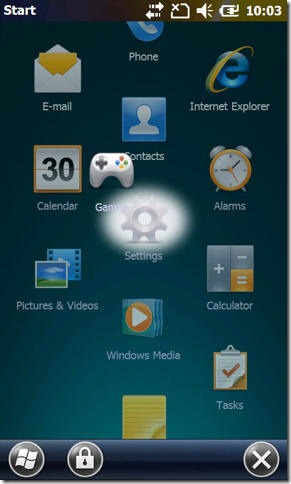 In another pointer to a Windows Mobile 7 Mobile World Congress announcement, Microsoft has now officially announced Windows Mobile 6.5.3.
The 6.5 update brings support for capacitive screens,  platform to enable multi-touch, touch controls throughout system (no need for stylus), consistent navigation, horizontal scroll bar replaces tabs, magnifier brings touch support to legacy applications, simplified out-of-box experience with fewer steps and drag and drop icons on
Less visible improvements are  improved browser performance for decreased load time, improved memory management, smoothed pan & flick gestures and speed improved zoom & rotation speed.  The OS now finally ships with .Net CF CF 3.5 and SQL CE 3.1 out of the box and supports Arabic document read and write.
With this update announcement out of the way, it leaves the way open for a much more significant release at Mobile World Congress, the long awaited Windows Mobile 7.
Via theunwired.net