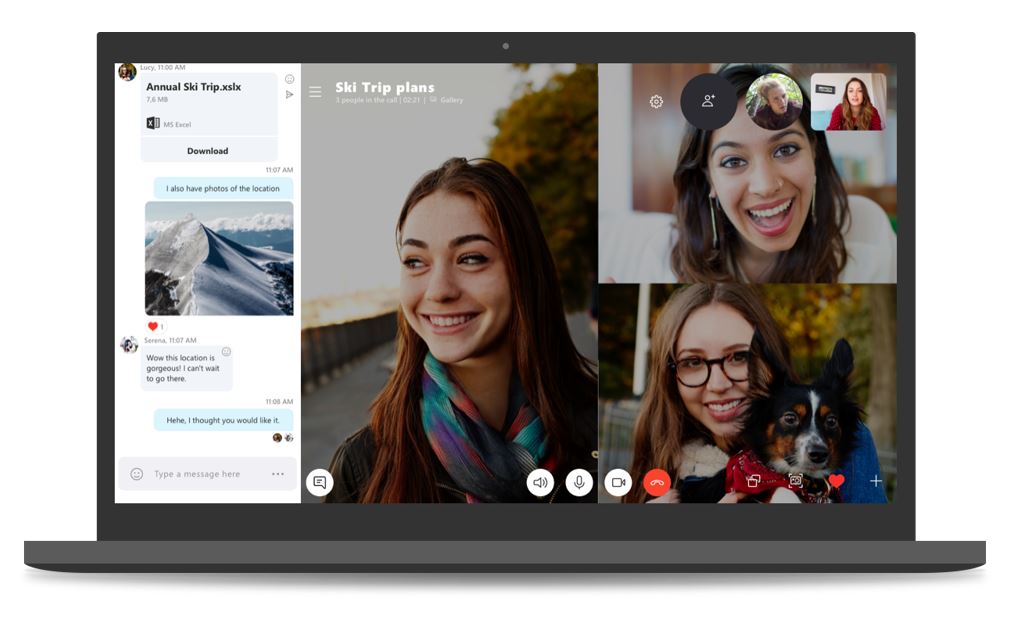 Microsoft last month announced that it will discontinue Skype classic app from September 1, 2018. Microsoft's plan was to roll out an updated version of Skype (version 8.0) for desktop that will replace Skype version 7.0 (Skype classic). Based on the customer feedback, Microsoft today announced that it will support Skype classic app beyond Sep 1st. Microsoft did not specify any new EOL date, but it will be around for some time.
The new Skype for desktop that will replace classic app comes with the following new features along with performance and reliability improvements.
Free HD video and screensharing calls—Get together with 1 or 24 of your friends, families, or colleagues no matter what device they use Skype on. See everyone in high definition, view 1080px video, and share things together.
More productive messaging—Express how you're feeling by reacting to messages in conversations. Use @mentions to easily grab someone's attention in a group chat. Simply type the @ symbol followed by their name to trigger a notification for them. You can easily find all your @mentions and get back to people in the notification center.
Chat media gallery—Looking for the link or photo sent a few weeks ago? Chat media gallery makes it easy to find files, links, and photos that were shared in a conversation, whether it was yesterday or last month. No more scrolling through your chat history—just click Gallery under the chat name to see all the files, links, and photos in the conversation.
Share photos, videos, and other files—Share up to 300 MB at a time over Skype just by dragging and dropping files into your conversation window.
Source: Microsoft