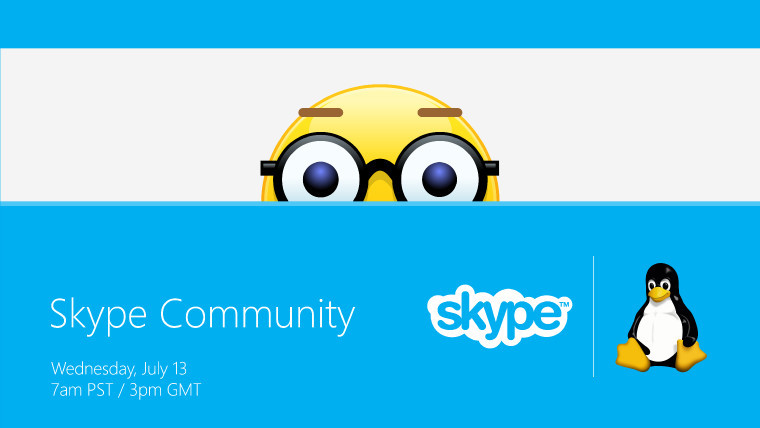 On the Skype blog the company has teased a new development for the Skype app for Linux.
The last update to that app was in June 2014, more than two years ago, and the app is currently only on version 4.3, resulting in poor performance and reliability.
Microsoft has however professed their love of Linux, making an update to the app long overdue.
The announcement will take place at 7am PST (3pm GMT) on July 13. See the teaser here.