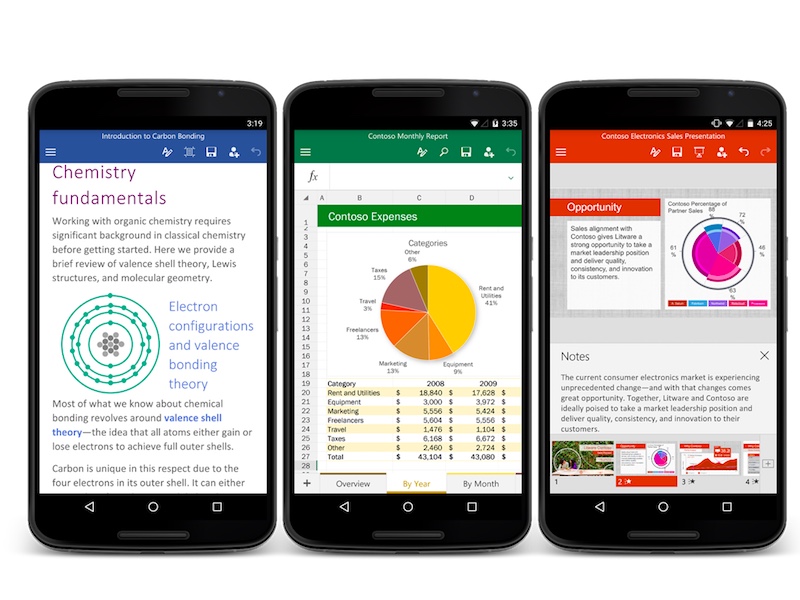 Azure Rights Management (Azure RMS) is an information protection solution for organizations that want to protect their data across devices. Microsoft today announced that they are extending Azure Rights Management to the Word, Excel and PowerPoint mobile apps for Android. With this update, Information rights management (IRM) is now supported everywhere in Office Mobile, whether it runs Windows, Mac, iOS or Android. Microsoft is also planning several new features to improve IRM experience for Office 365 subscribers.
Planned updates include:
Document tracking and revocation with Azure Rights Management Premium—Azure Rights Management Premium users will be able to track usage of and revoke access to documents that were protected with rights management services (RMS). We'll deliver this first for Office for Windows, followed by Office for Mac and Office Mobile for iOS.
Single sign-on and multiple accounts in Office 2016 for Mac—We are making changes to support single sign-on in Office 2016 for Mac, which means you won't need to sign in again to view an RMS-protected document if you're already signed in. This will work for any Office 365 account that you're signed in to—even if you have more than one account. We're also removing the limitation where you have to view an RMS-protected document first before you are able to protect new documents with RMS.
Improved user experience in Office 2016 for Windows—We're making targeted improvements to our error-handling and authentication mechanisms to make reading and authoring RMS-protected documents and emails more seamless. If you are unable to read RMS-protected content because, for example, you aren't signed in to Office or you don't have permission to read the content with any of your signed-in accounts, we will clearly explain why and offer options to resolve the issue.
Open legacy file formats—The Office apps for Windows Universal and Android will support opening RMS-protected documents that were saved in legacy formats, like .xls, .doc, and .ppt. Office apps for iPhone and iPad already support this.
Update your Android devices with the latest versions of Word, Excel and PowerPoint to enjoy this new IRM feature.