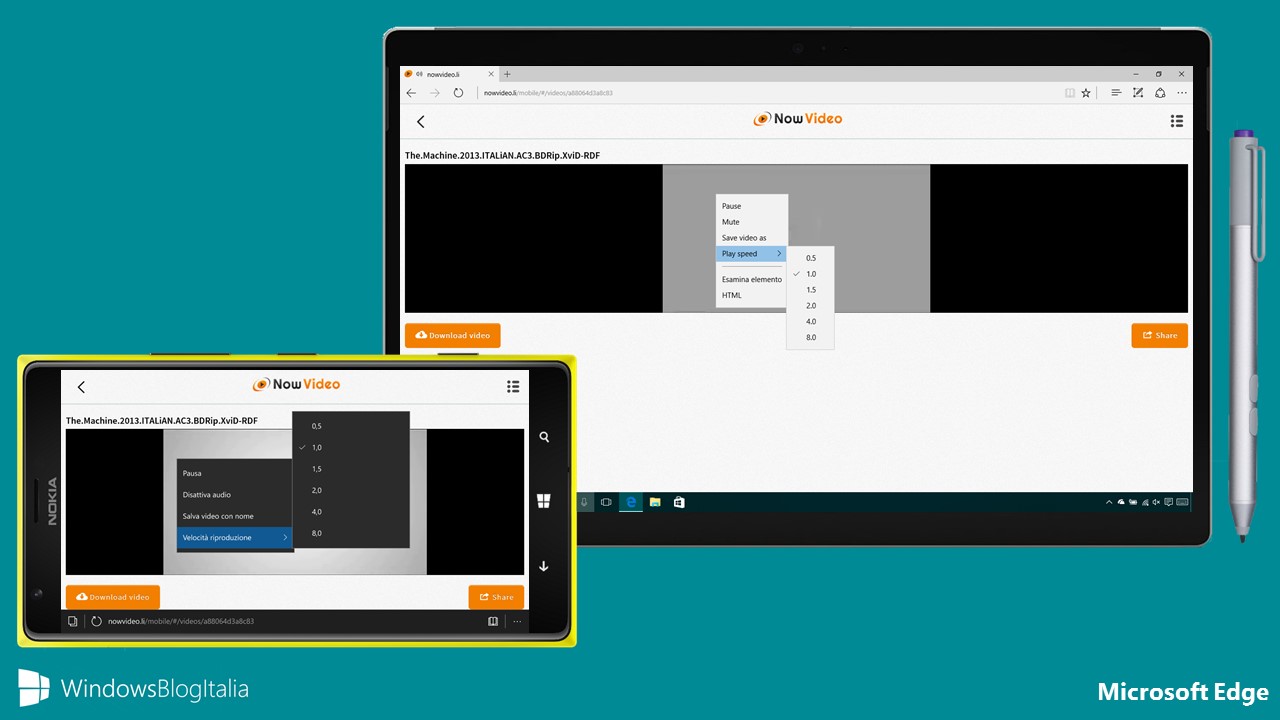 The latest build of Windows 10 and Windows 10 Mobile brings along a nice new feature for Microsoft Edge browser users.
WindowsBlogItalia reports that the browser now includes some new features involving video playback in the browser, with a pop-up menu (press and hold or right-click) on the video which lets users adjust playback speed, pause the video, mute the sound and even download the video.
WBI reports that on YouTube these features work very well, opening up the possibility of easily downloading videos for later off-line playback from the service.
Is this a feature that will convince our readers to use Edge on the desktop? Let us know below.
Update: It seems like you won't be able to download YouTube videos.