Microsoft has released Edge Version 111.0.1661.54 for users in the Stable Channel, adding improvements to the Sidebar features, security improvements, and no other new features or changes.
Microsoft Edge Version 111.0.1661.54 allows admins to disable the Discover app and still keep the Sidebar. In doing so, admins are granting permission to Edge to display the Sidebar, not the Discover app. When an admin enables the Sidebar, Enterprise users can choose to 'always show' or 'auto hide.' To change the Sidebar setting, you can type 'edge://settings/sidebar' in the browser URL box.
Apart from the above-mentioned change, Microsoft has highlighted no other noteworthy features in the latest Edge Stable release. You can read the complete official changelog below.
Microsoft Edge Version 111.0.1661.54 official changelog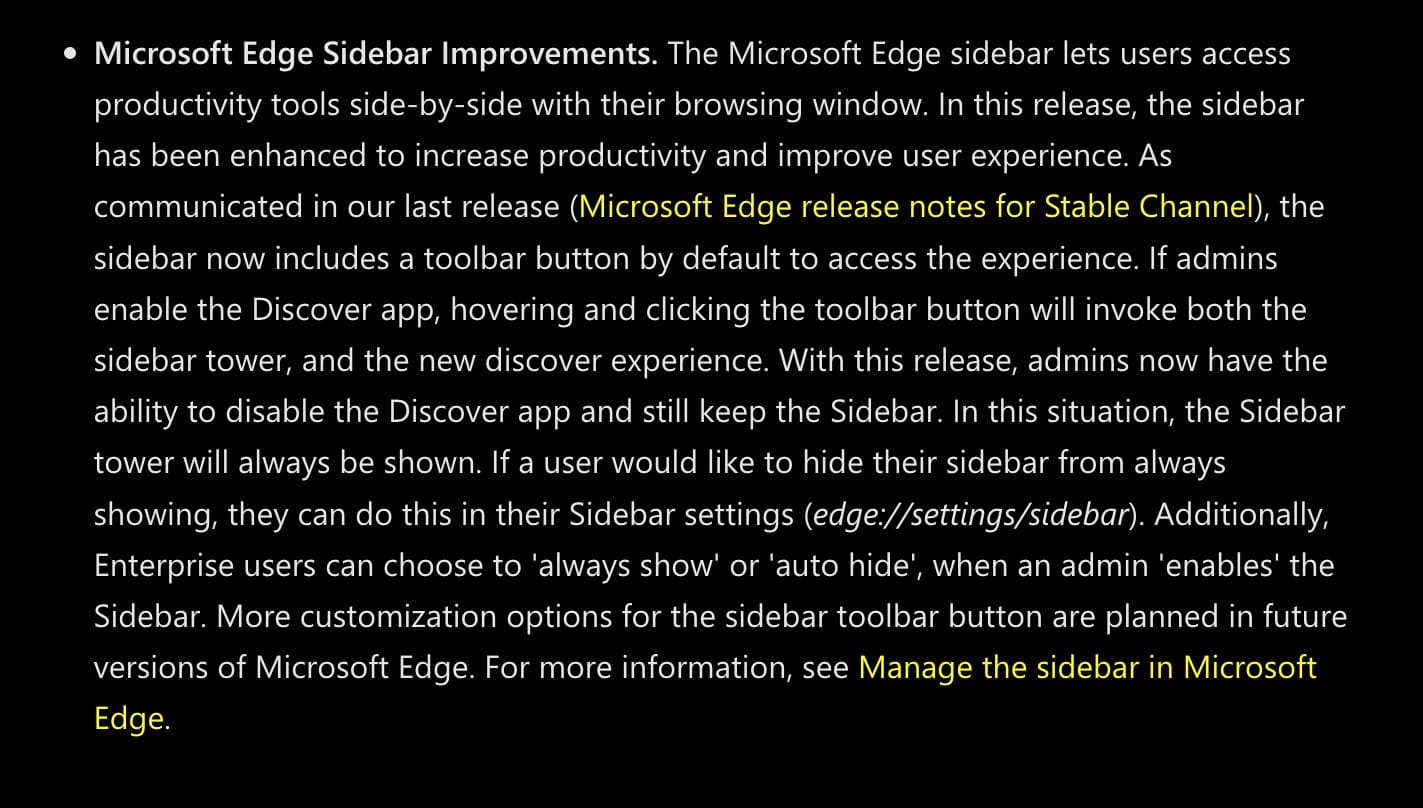 Microsoft Edge Version 111.0.1661.54 includes the following security updates:
If you are using Microsoft Edge, you can install the latest version of the browser quickly from the browser setting. You can click the three-dot view menu (browser ellipsis menu) in the right corner, then click Settings. Now click About Microsoft Edge. It will automatically search for an update and install it if your computer is connected to the internet. Edge will restart to complete the installation process.
Source: Microsoft