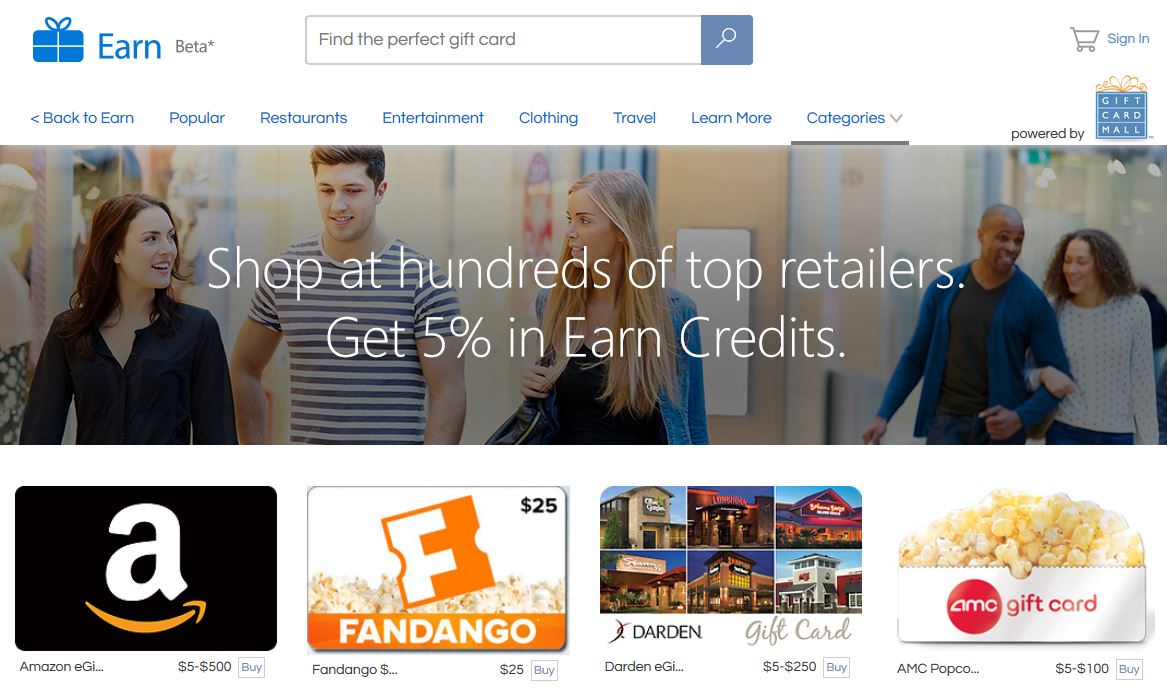 Last year, Microsoft started its reward program named "Microsoft Earn" which will allow consumers to receive 3?10% in Earn Credits when they use their cards at select national retailers, hundreds of local restaurants. Microsoft Earn works also when you purchase gift cards for hundreds of retailers through Microsoft Earn. Earn Credits are received when you purchase a gift card at the Earn Gift Card Mall. Microsoft has integrated GiftCardMall.com, a popular web site for the gift cards within their Microsoft Earn website. For these gift card purchases, you will earn 5% in Earn Credits.
You can use your Earn Credits and shop at the online Microsoft Store and participating local Microsoft Stores with your enrolled card and use your Earn Credits toward all types of products, including: software, laptops, tablets, phones, Xbox consoles and games, headphones, speakers and more.
Check it out yourself here.