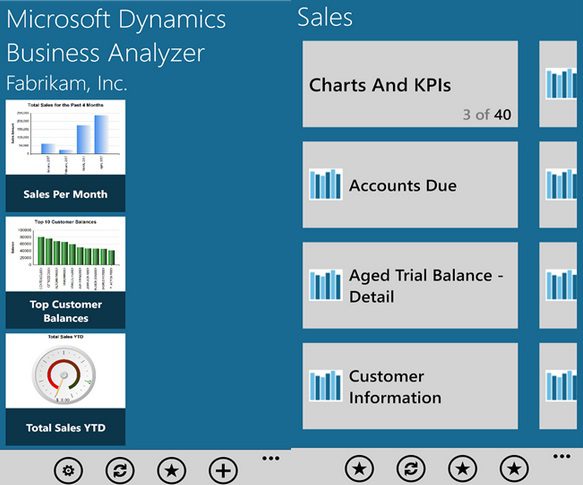 Dynamics GP team at Microsoft has released their Microsoft Dynamics Business Analyzer for Windows Phone devices. This app enables customers to view and take action on information that is vital for running their businesses right from their mobile device. Whether you are in the office or on the go you can discover and interact with your favorite charts and financial reports or collaborate and share insights to help drive decisions more quickly.
Microsoft Dynamics Business Analyzer provides an insightful dashboard that enables you to view and interact with SQL Server Reporting Services (SSRS) reports without requiring you to log on to your Microsoft Dynamics ERP solution. Choose from a set of default reports based on your selected role or personalize the application with the reports that are most important to you.
Download it here from Windows Phone Store for free. There is a Windows 8 app as well, find it here.