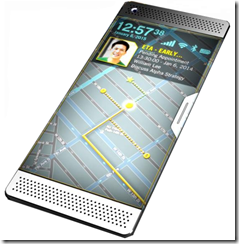 Microsoft has once again confirmed that rumoured Chassis reference design system for future versions of Windows Mobile.
Said Andy Lees, senior vice president of mobile communications for Microsoft, to IDG at CTIA: "Our goal is to enable maximum choice but in a way that adds an element of structure so that everybody can get on and do their own thing somewhat independently,"
"It offers them a higher baseline upon which they can innovate. It means it is significantly faster and cheaper for more innovations to come out to market from the OEMs," Lees said.
Having a high performance reference platform should enable Microsoft to implement high performance features in the software itself, as seen for example on the ZuneHD. It should also enable software not designed for the lowest common denominator 195 Mhz TI OMAP processor.
Regarding Marketplace, Andy expected to poach applications from the iPhone app store.
"Most of the (iPhone) apps are written small and light and it's very easy to transfer those between platforms," he said. Developers will be encouraged to move their applications to Windows Mobile based on the size of the market, he said.
At the same time he minimized the iPhone lead in apps.
"the way to measure the importance of a platform is not just on the number of smaller apps," Lees said.
Emphasising Windows Mobile's enterprise credentials he noted "From an enterprise perspective, we have a very strong value proposition," he said.
Lees noted the best is yet to come, saying the market should look forward to "a whole bunch more milestones coming out over the next 12 to 18 months," Saying Microsoft is now setting the stage for success in the five to ten year period he emphasised "Microsoft has a good track record of stepping back and saying, 'what will customers want in that stage,'"
Read the full interview at Computerworld here.