Microsoft today published all the details on the new features available in the Windows 10 Technical Preview build or phones. Find them below.
1) Actionable Notifications: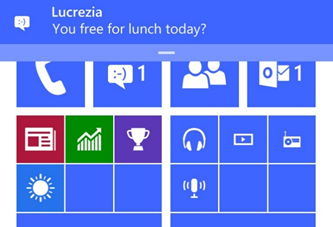 No need to interrupt your game to tap out a quick reply to a text. When you've got an incoming message, it will appear at the top of your screen as a notification banner. Pull down to reply, and when you're done, go right back to whatever else you were doing.

Also swipe up on the notification to get rid of it, or just ignore it—it will disappear on its own in a few seconds. If you don't get to a message in time, swipe down from the top of your screen to go to action center and see it—along with your other unread messages. Tap the arrow to see the whole message and reply right from action center.
2) File Explorer:
Use the new File Explorer app to get to files saved on your phone—docs, photos, music, and more. To find File Explorer, press Start , swipe over to the App list, and then select File Explorer. After you open it, select a place, like Recent files or This Device, to check out the files saved there.
3) Photos App: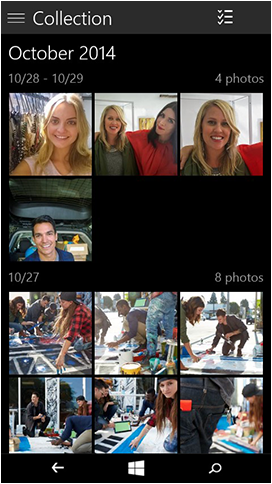 The Photos app brings together photos and videos from all your devices—regardless of where they're stored. The key is to automatically upload everything to OneDrive.

To make sure you can see photos from

OneDrive

, open the Photos app and go to

Settings

. Under

Sources

, turn on

Show my photos and videos from

OneDrive

.If you've also got an Android or iOS device, go to the

OneDrive

site and

download the app

. Make sure you've turned on the setting for automatically uploading photos and videos to

OneDrive

, and you'll be able to see them on all your Windows devices too, including your Windows Phone.
4) Settings: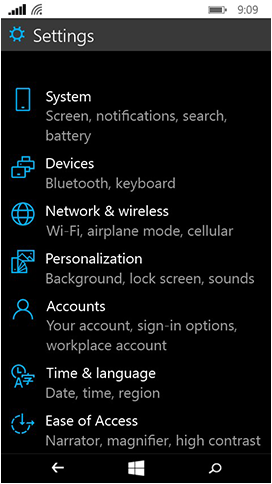 Settings is getting a makeover for

Windows 10 Technical Preview

. To find a setting on your phone, press Start

, swipe over to the App list, and then select

Settings

. We've categorized stuff to help make Settings easier to use. Take note—we're still working on the Settings experience, so be sure to send us your feedback to help make it even better.
5) Expanded Quick Actions: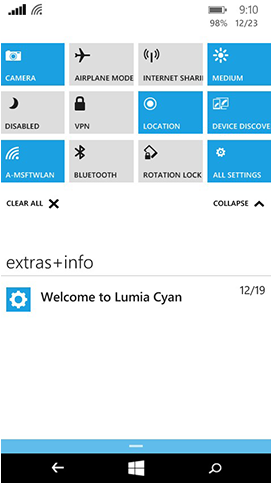 Action center now gives you quick access to more of your most important settings, from Wi?Fi to rotation lock to brightness. Expand the quick actions row to see a full grid of quick actions.
6)
Speech to text recognition: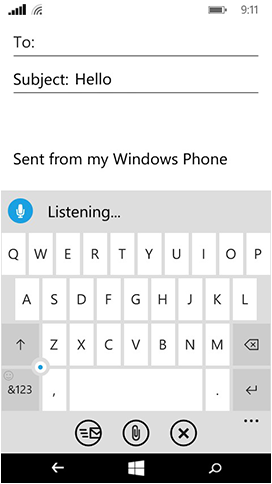 New features on your Windows Phone keyboard make writing on the go faster and easier. To use your voice anywhere you can type, select the microphone

at the top of the keyboard.
7)
Cursor Controller: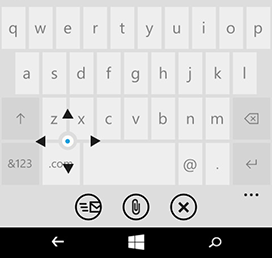 The cursor controller is the circle near the bottom of your screen. Move from character to character or line by line by flicking it in the direction you want to go. Or, scroll through the text more slowly by pressing it and then dragging your finger in the direction you'd like the cursor to move.
8) Move your keyboard
On any phone that with a 5 inch screen or larger, reposition your keyboard by pressing and holding the spacebar to unlock it. Then drag your finger up or down the screen to place it. Drag the keyboard to either side of the screen to dock it.
9) Personalization:
No more hunting and pecking to change your background, sounds, or lock screen. We've consolidated all that stuff under Settings > Personalization. And now you can preview your changes before committing—always helpful for those times you can't make up your mind.