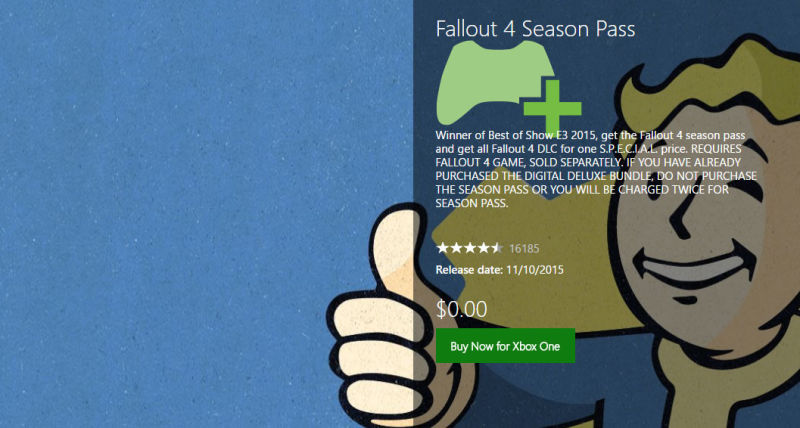 For a brief period Microsoft offered an amazing deal on Bethesda's Fallout 4, offering Xbox One owners the full game and all of its additional content including the Far Harbor DLC for free.
Microsoft has responded to the issue, which was likely taken advantage of by thousands of Xbox One users, by revoking the downloaded game, but the company has also made a very generous gesture by compensating those who downloaded the game with $10 credit.
Microsoft writes:
"Our pricing error on Fallout 4 has been fixed and your free download will no longer work. For the inconvenience we will deposit $10 by the end of June in your Microsoft Account. This expires one year from the time it was deposited."
Hopefully those lucky XBox One users will use that credit towards purchasing the game in full price at the Xbox One Store here, where it is now on sale for $59.99.