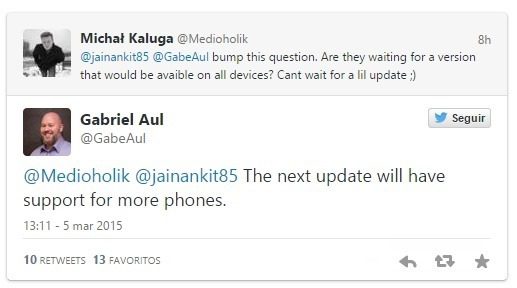 Microsoft has always said the Windows 10 Technical Preview, which currently only supports the Lumia 63x, 730 and 830, will eventually expand to more devices.
Now the head of the Windows Insider program has confirmed on twitter that the very next update, which many feel is imminent, will in fact support more devices, meaning the number of users and devices eligible should significantly increase.
At present it is rumoured that only 60,000 Windows Phones are taking part in the testing,  which is less than 0.1% of the Windows Phone installed base. Hopefully adding higher end phones more likely owned by enthusiasts will boost this significantly.