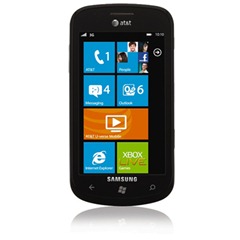 Microsoft's Customer Experience Engineer has relayed some more information about the issues a minority of Windows Phone 7 users are still having getting the NoDO Update.
Eric confirmed that the update had been halted to the Samsung Omnia 7 due to "technical issues" but said a new, fixed package is nearly ready.
Regarding the Samsung Focus, he confirmed that there were hardware differenced between revision 1.3 and 1.4 of the handset, saying "high demand" led Samsung to use two different memory chips in the handsets.  Microsoft is now working on an update for the excluded 1.4 group.
Contrary to the rumour, he also noted that the May 7392 update does not contain any new functionality or features, but we will be happy to take any bug fixes also.
Read the post at the Windows Team Blog for full details.
Thanks Atilla for the tip.