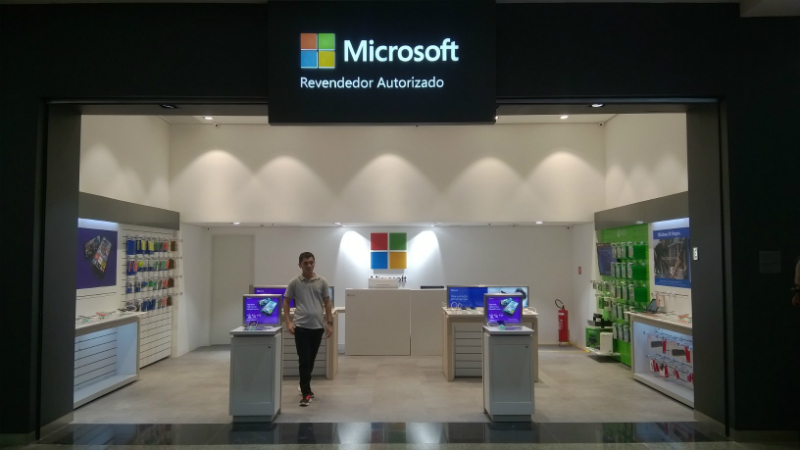 In an official statement Microsoft has confirmed that their authorized reseller network of Microsoft Stores will be closing in the near feature.
The stores number around 27, and includes stores in Rio de Janeiro, Belo Horizonte, Manaus, Sao Luis, Uberlândia, Contagem, Bethlehem, Niterói, Natal and Sao Paulo.
In the statement Microsoft says:
"Microsoft, together with its franchisees in a strategic decision for the channel confirms the closing set of certain physical stores of the brand Microsoft Store – Authorized Reseller in Brazil. The company makes clear, however, that the service's online store brand continues to operate normally and serving the entire national territory. "
Lumias will remain available via Microsoft's online store, and also from retailers such as Walmart, US Submarine Shoptime and Ponto Frio.
Microsoft has been slowly dis-investing from Brazil, having closed the Nokia factory in the region in 2014 and delayed bringing their current Windows 10 range to the region. Brazil was one of Windows Phone's biggest markets, but a combination of these actions will likely see a drop in Microsoft's market share there.
One the plus side the stores may have closure sales which should come with deep discounts, which is a silver lining in economically beleaguered Brazil at present.