Over the past few months, Microsoft has been bringing unified sharing experience to Office, OneDrive, and SharePoint across desktop and web. Today, Microsoft announced that it is bringing the same unified sharing experience to OneDrive app for iOS and Android. This feature is now available for Android users and is currently rolling out for iOS users.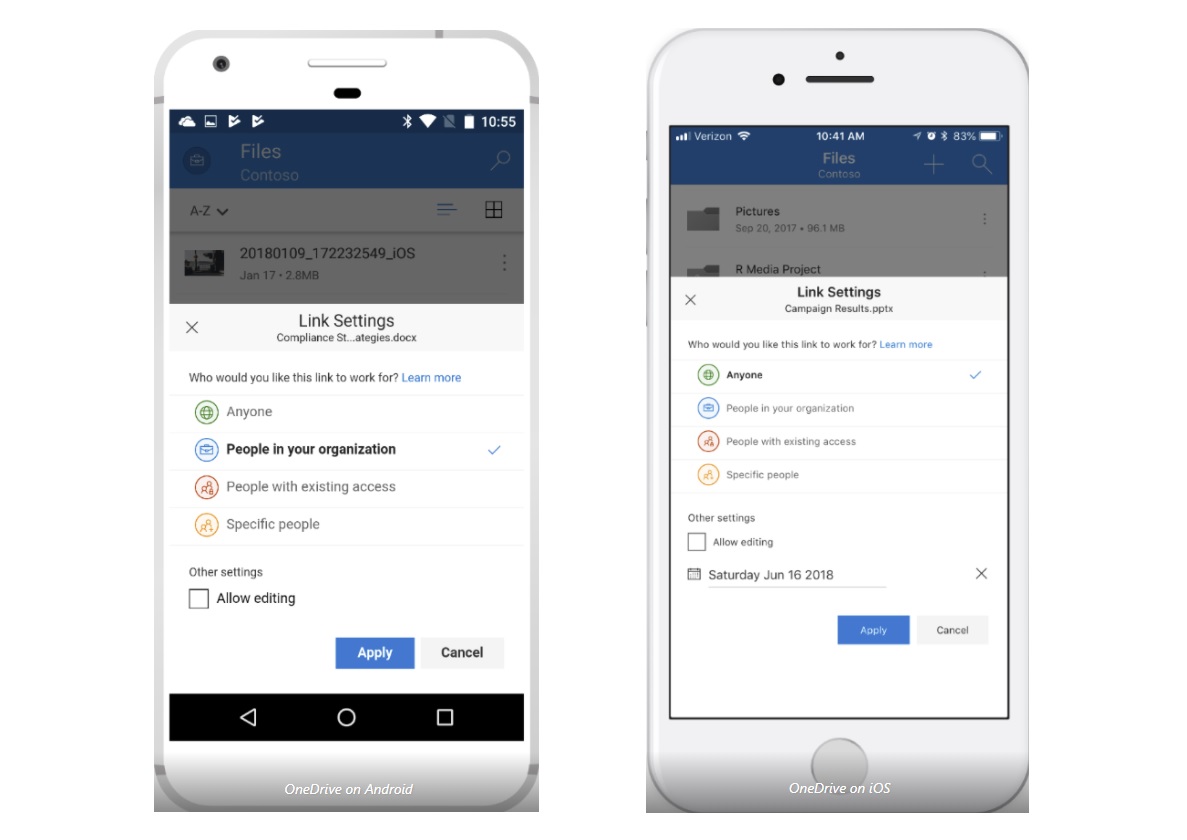 Microsoft also announced that it will bundle the OneDrive client for Mac with Office 2016 for Mac Click-to-Run installer. This means that users don't have to download and install the OneDrive standalone client after they complete their Office installations. If you are already running the OneDrive app from Mac App Store, OneDrive will now automatically migrate your settings to the standalone version.
Microsoft is also bringing the following new features to OneDrive for Mac client.
Office For Mac will work with OneDrive to intelligently open your files locally if it has already synced the file rather than download a new copy, so your files will open much more quickly
For our Office 2016 for Mac users, updates made to your documents will now sync only the changes (differential sync) rather than the full file each time you save, allowing you to work faster than ever.
Files synced onto the local machine can be shared within Office 2016 for Mac with the same user experience found on all OneDrive and SharePoint endpoints so go ahead and share from anywhere.
Source: Microsoft