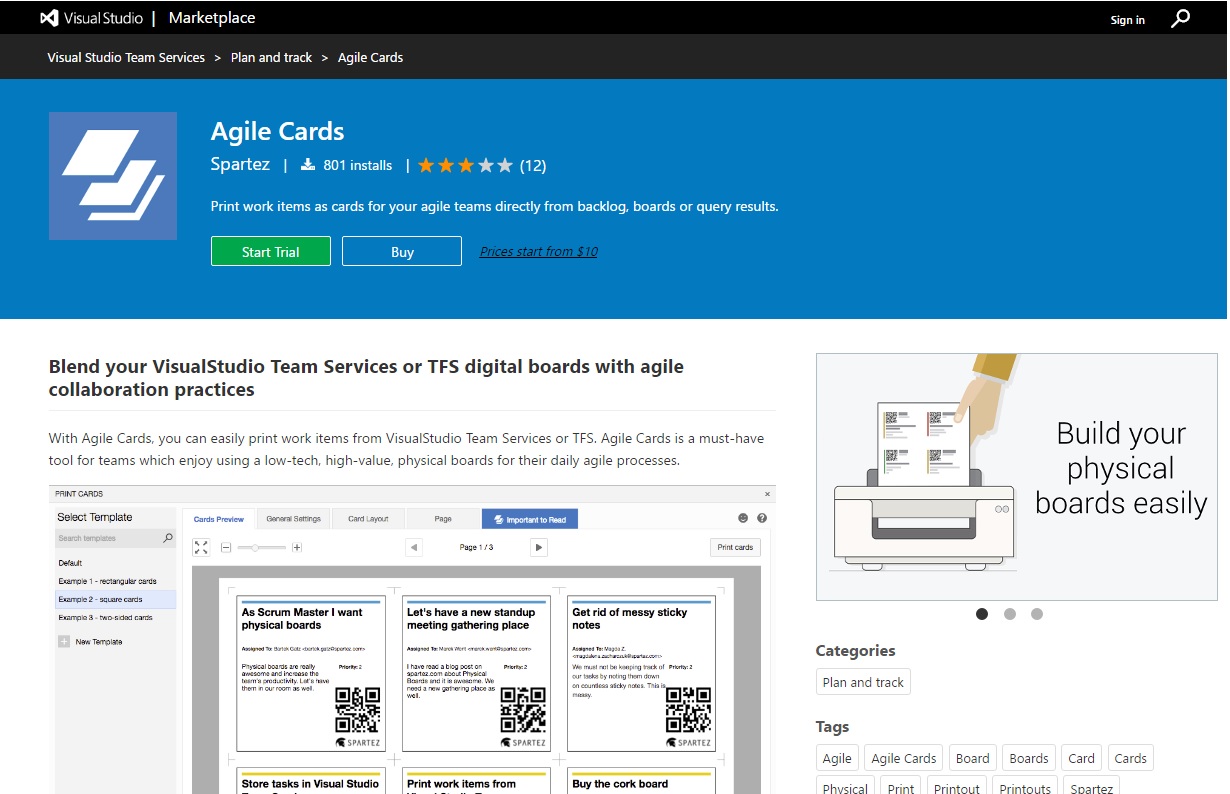 Visual Studio Marketplace contains lots of extensions for Visual Studio, VS Team Services and VS Code. Most of the extensions available for free while few Microsoft's own extensions are paid ones. Microsoft recently announced that they have published the first two non-Microsoft paid extensions in the Visual Studio Marketplace. They partnered with Berichthaus and Spartez to release Agile Cards and TFS TimeTracker in the Marketplace. The paid extensions have a 30 day free trial and a new "Buy" button that allows you to purchase the extensions.
Extensions are licensed monthly on a per user basis and sold in groups of users (usually 1, 5, 10, 20, 50, 100, 500, 1000, 10,000).  You then assign extension licenses to individuals in your Team Services account.
The marketplace allows you to purchase paid extensions on an Azure subscription you associate with your Team Services account.  The "Buy" workflow will help you create an Azure subscription if you don't already have one.
For now, the marketplace only supports these commerce scenarios for Team Services. Microsoft is planning to add support for on-prem TFS in the upcoming TFS 15 release.