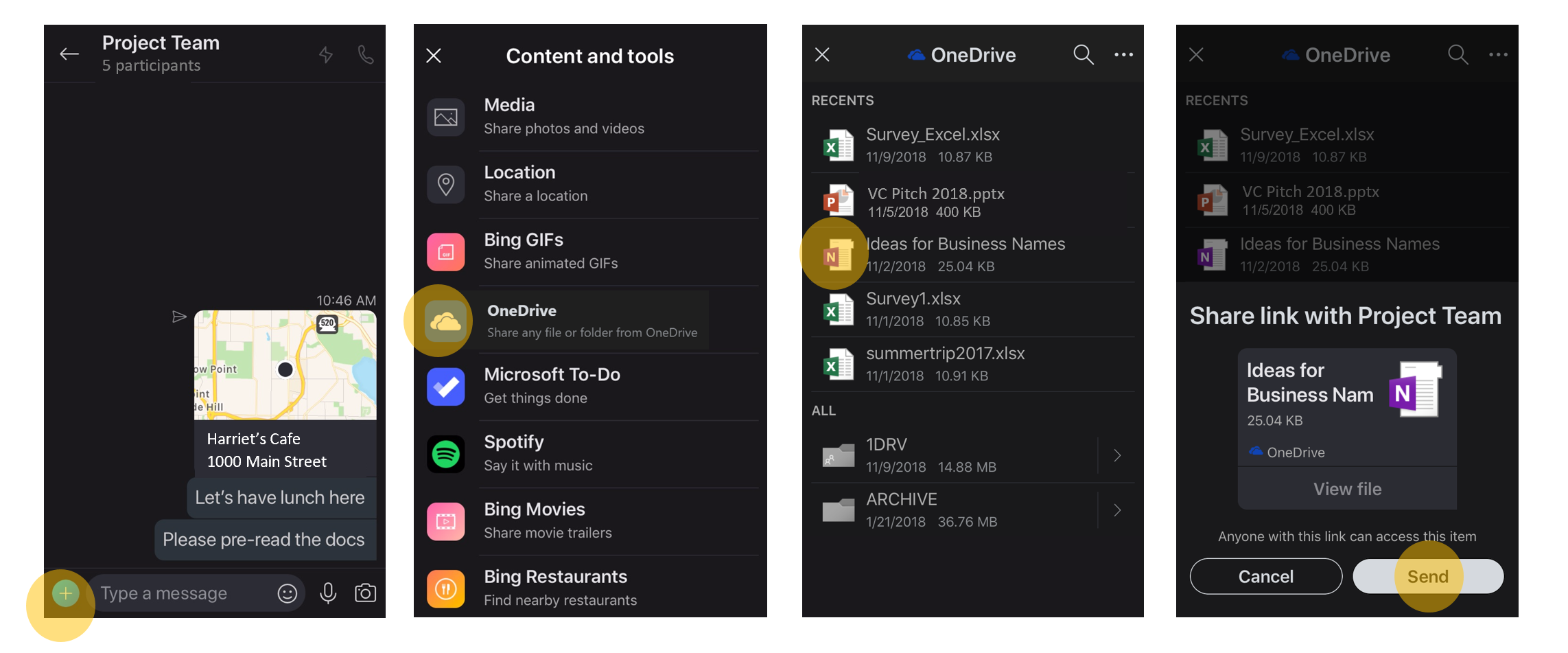 Microsoft yesterday announced cloud filesharing feature for Skype Insiders on desktop and mobile platforms. With this new OneDrive integration in Skype, you can send a link to a shared document instead of transferring the whole file. And you can do this without even leaving the Skype app.
Here's how to share the links from your OneDrive:
Open the chat with the contact you wish to share the file with
Click on the + icon located on the bottom of your chat window to open the Content & Tools menu, scroll through and select OneDrive
Select the file, or folder, you wish to share from your OneDrive into the chat
If the other person has the corresponding mobile app, the shared file will open directly in that app. If there is no app installed, the OneDrive web site will preview most commonly used filetypes.