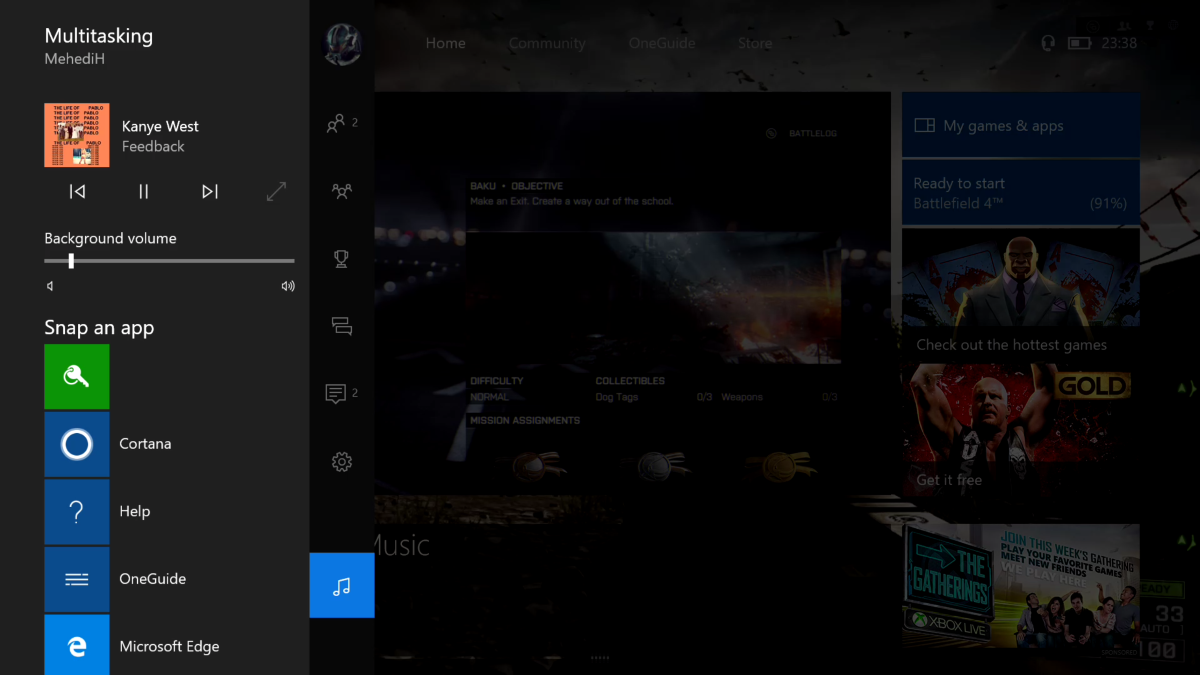 Microsoft introduced Background Music support for the Xbox One last month with the Summer Update. Some apps such as Pandora and Cast already support Background Music on the Xbox One. In addition to these apps, Microsoft has been testing Background Music support on its own Groove Music app on the Xbox One with those on the Xbox One Preview program. Today, the company is releasing a new update for the Groove Music  app to everyone, which brings support for background music. This means, if you aren't part of the Xbox Oen Preview program, you can now use Background Music on the Groove Music app on your Xbox One which is pretty neat.
https://twitter.com/ellenment/status/766401915345174529
To update the app, just head over to the My Apps & Games section on your Xbox One, and a new update should show up. And if you aren't a Groove Music user yet, you can subscribe to Groove Music Pass here.