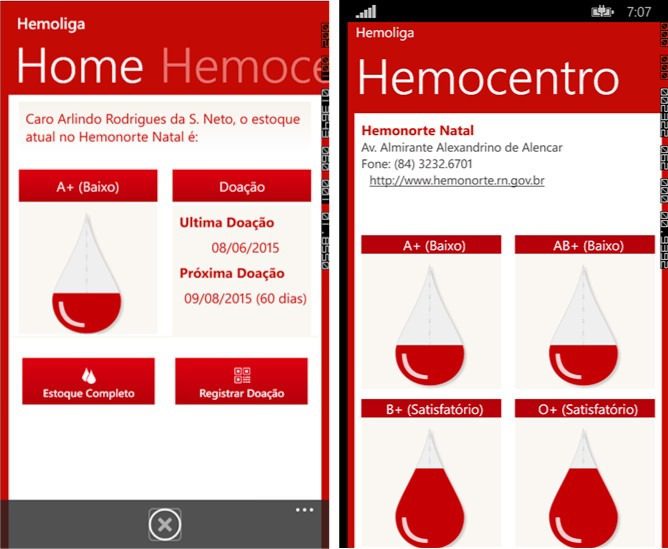 Microsoft Brazil has released an app in the Windows Phone Store designed to communicate with blood donors and encourage the donation of blood when most needed.
Microsoft created the app in collaboration with the Hemoliga Project to celebrate World Blood Donor Day on the 14/6/2015.
When the user signs up in the app they are connected to all blood banks close to them, and have access to information about inventory levels in blood centres and are warned when their blood type is missing, allowing them the opportunity to make a new donation.
After every donation the user can also make a check-in, automatically updating the inventory level of blood from local blood banks.
When connecting frequent donors and potentials with blood banks that need restocking, the initiative promotes social engagement for each individual to collaborate with the country's health system, helping to save lives.
The Hemoliga app can be downloaded for free from the Windows Phone Store here.
Via