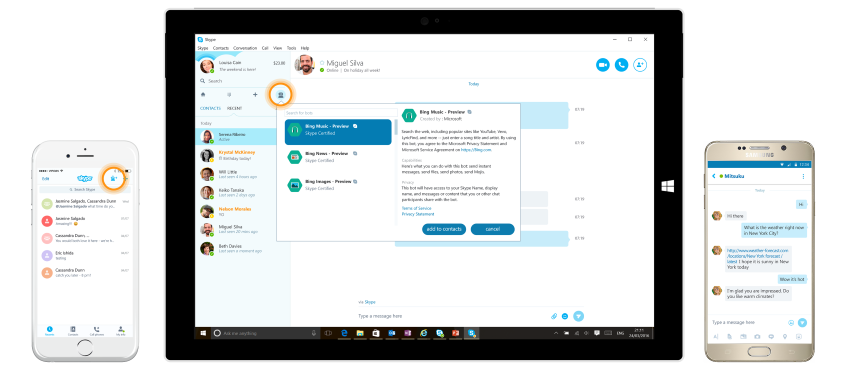 Earlier this week, Facebook announced new v1.2 updates to their Facebook Messenger bot platform. Microsoft today highlighted on their blog that Microsoft's Bot Framework's design allows developers to take advantage of several of the new features immediately. They also said that will make it even easier to use them as they add native support over time.
The Bot Framework makes it easy to write a conversational Bot that works across multiple channels. It does so by bringing the most common features together into the schema and SDK's, and normalizes the differences in capabilities between channels. As such, a series of radio buttons in one channel might become a numbered text list on SMS.

The Bot Framework is designed to quickly adapt to new channel capabilities. The ChannelData feature enables developers to immediately get access to new channel features as soon as they're available, before they've become common across channels and incorporated into the core framework.
Read more about it here. Back in July, Microsoft released a major update for their Bot Framework, read about it here.