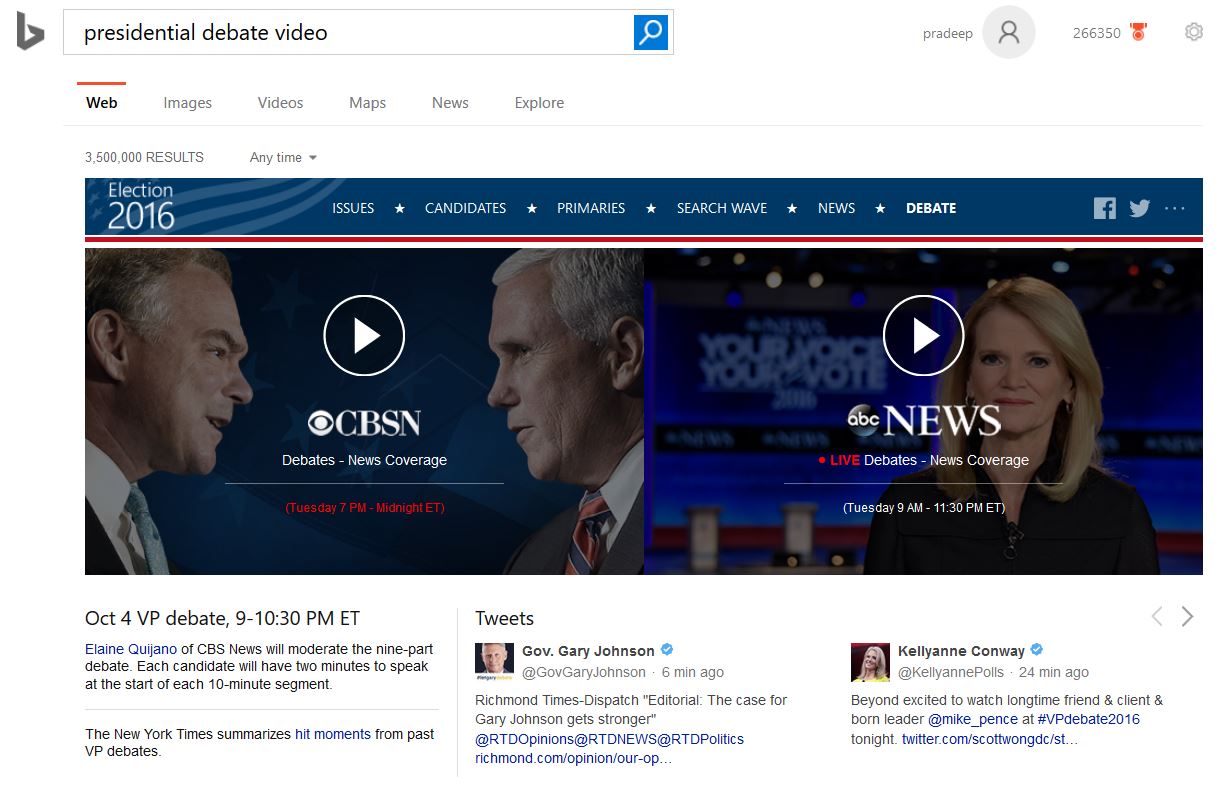 Last month, Bing team announced their updated elections experience to include live streaming of the debates. Today, they highlighted on their blog that Bing will also allow you to live stream the Vice-Presidential Debate happening later today. Candidates Tim Kaine and Mike Pence take center stage for the first and only vice presidential debate happening at Longwood University in Farmville, Virginia.
Just search for "presidential debate video" to reach Bing debate page with two different channels of video streaming options.
You can also find the full schedule of debates on Bing. For National Voter Registration Day, Bing now has the information you need to register to vote in your state, including important deadlines and state requirements.