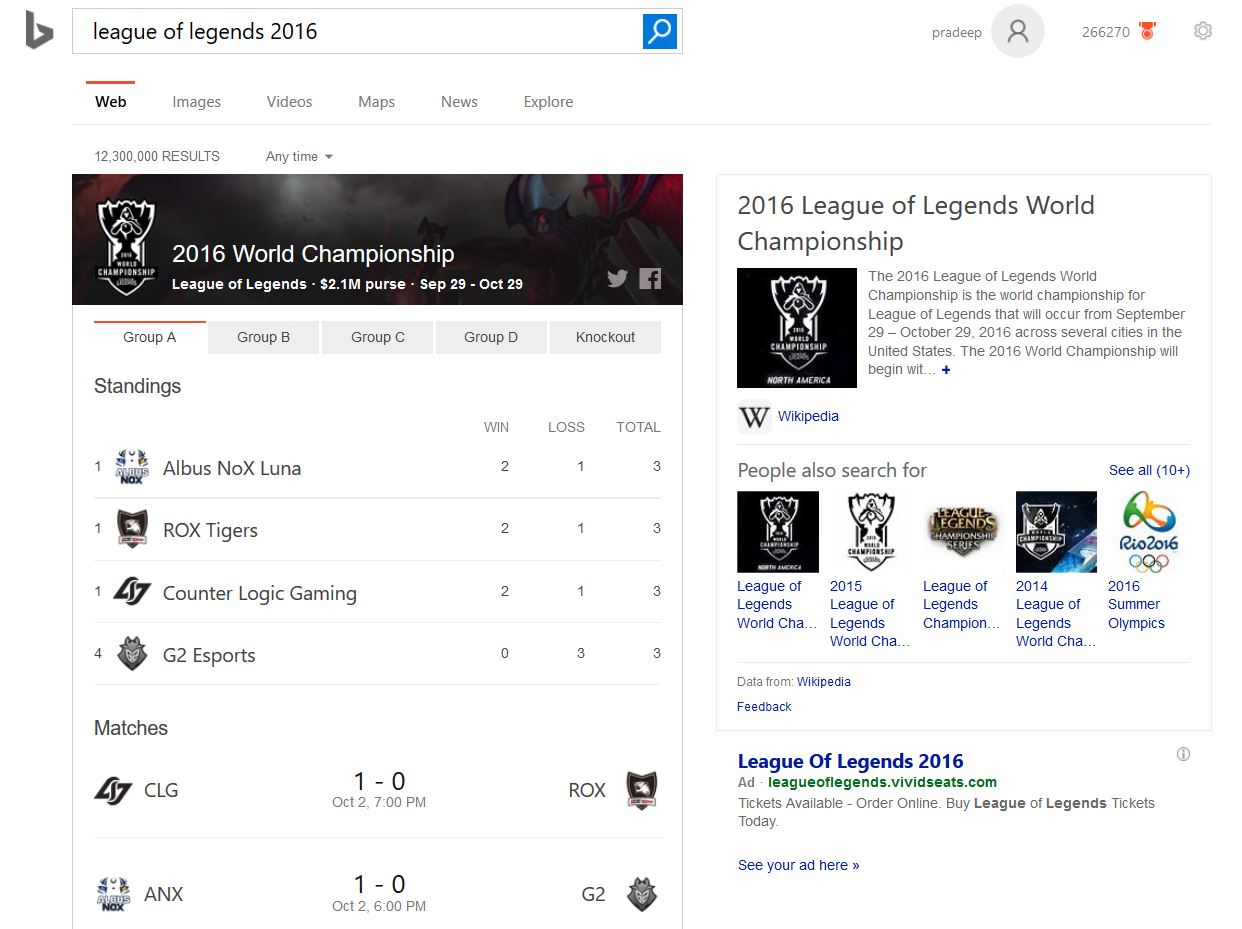 The 2016 League of Legends World Championship kicked off on September 29 and it runs through October 29. Microsoft Bing team today announced new experiences that will help gamers find team groupings, match schedules, live streams, and replays.
Search Bing for "league of legends 2016" or "lol worlds 2016" and get information on when matches will take place, what the group standings are, and how different teams are ranking within their group. For a quick view on how the competition will map out, click on the 'Knockout' tab of the answer and get a snapshot of the dates and times for the quarterfinal, semifinal, and final games.
Microsoft is also offering match predictions for these games. Click on that team to get its roster, or click over on the 'Matches' tab to see the matches the team is scheduled to play. Bing's predictions for matches are indicated by a blue label next to the team predicted to win and its likelihood.
Bing also supports Counter-Strike: Global Offensive events. Simply search for "
csgo events
" to get information on dates of past, ongoing, or future events, their locations, and prizes. Get even more details on an event simply click on the event row.