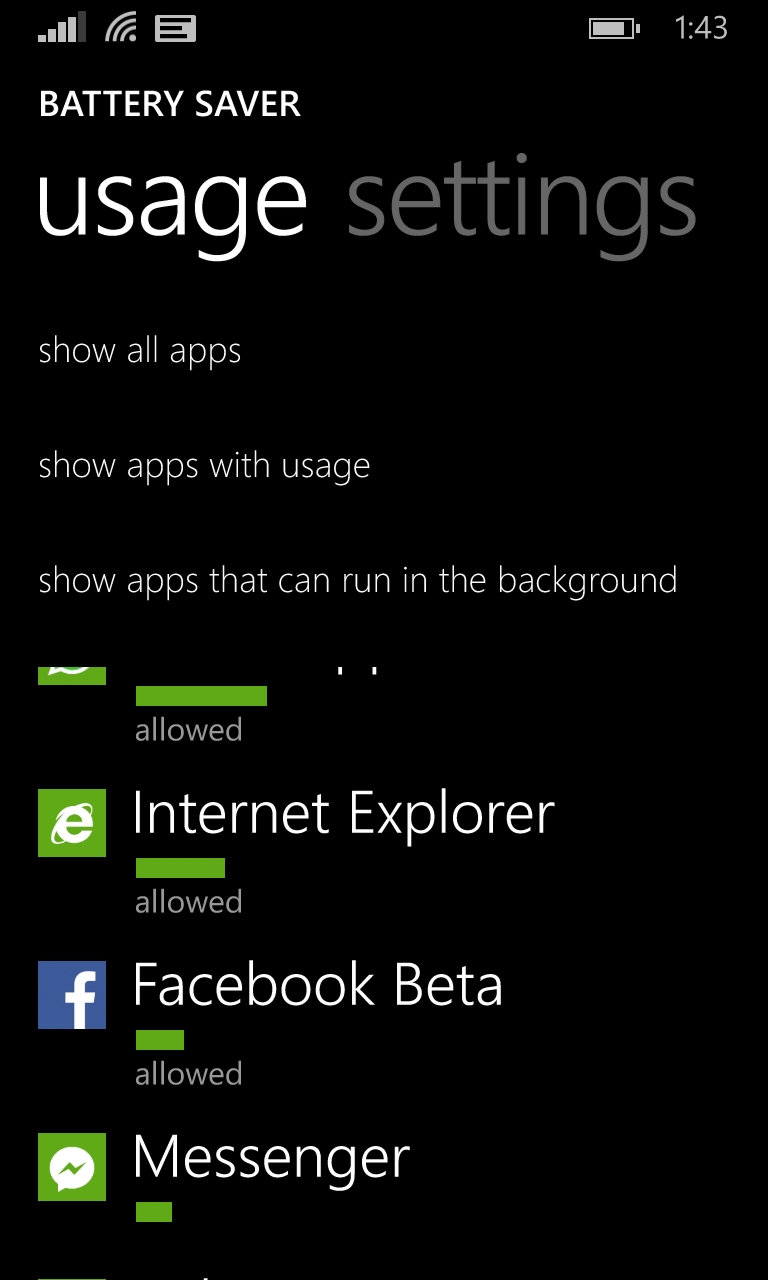 Microsoft today updated their Battery Saver app for Windows Phone 8.1 devices. This is a minor update with a neat new feature. Previously, this app sorted apps by recent usage and you won't be able to change it. With this new update v1.0.14131.157, you can filter battery usage of apps for three ways.
Show all apps
Show apps with usage
Show apps that can run in the background
Download the app here from Windows Phone Store.