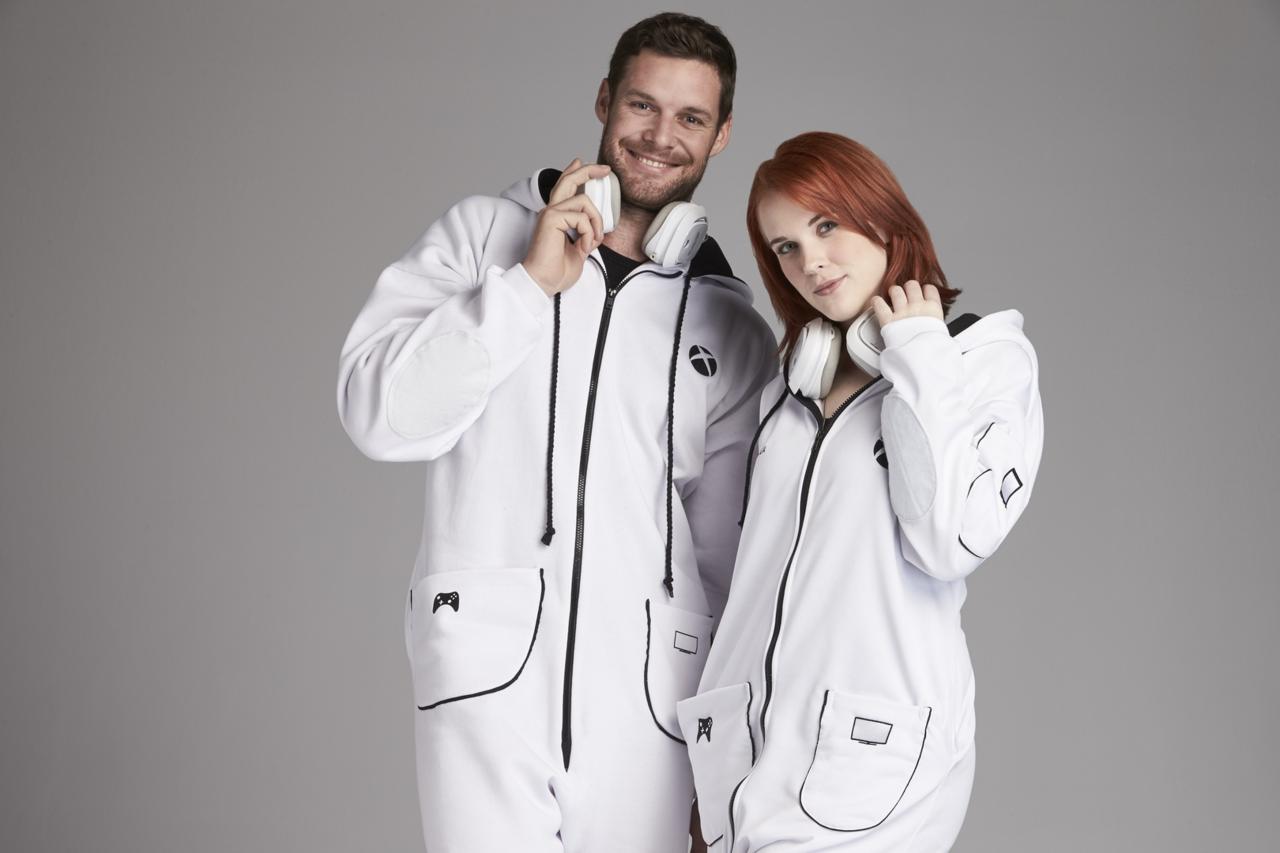 In a press release Microsoft has announced a new product for the Xbox One generation – the Xbox Onesie.
Set to delight fashionistas and entertainment fans alike, the limited edition Xbox Onesie has been designed in collaboration with some of the country's biggest film, TV, gaming and sports fans, with Microsoft calling it the perfect loungewear attire for true entertainment fans.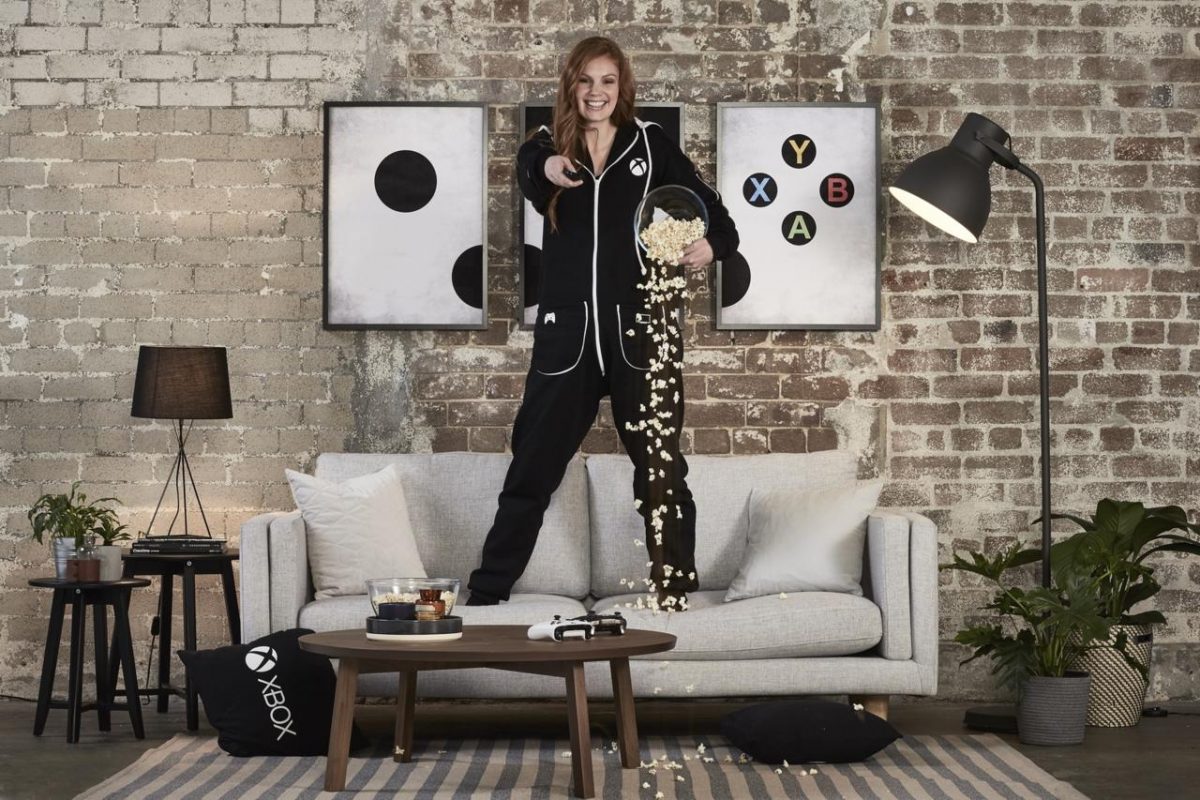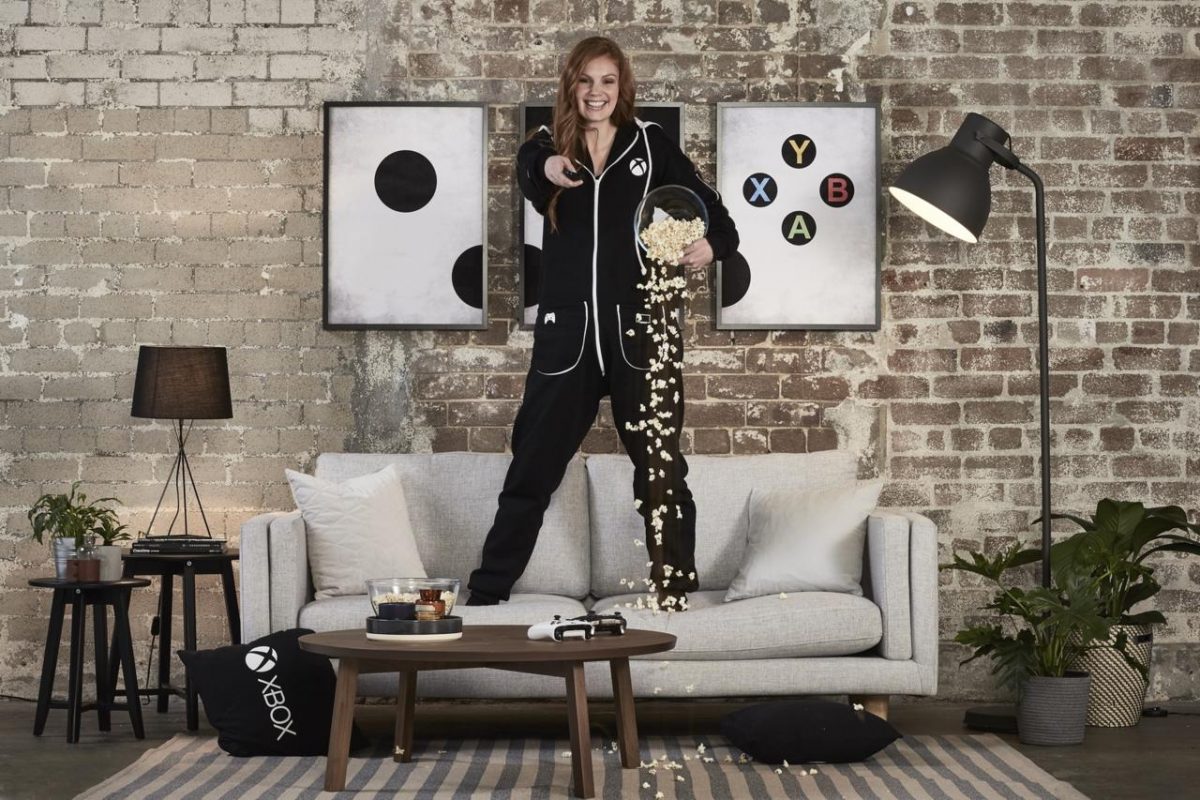 The garment is designed with everything an entertainment enthusiast could need when streaming a favourite TV show or film, watching a sports match or playing the ultimate gaming session and features:
Enlarged pockets to fit your Xbox Controller and Media Remotes
Arm pouch to offer quick and easy access to your mobile phone
Roll-able legs and arms to cater for all temperatures and seasons
Forearm grips to prevent slipping on those 'edge of your seat' moments
Extra-large hood to accommodate headsets for the ultimate gaming sessions
Customised Gamertag embroidery
Microsoft is not quite revealing when (if ever) the loungewear will hit the market, but we assume its introduction is to promote the Xbox One as more than a gaming console, but also as a streaming and entertainment box.
According to Xbox Australia four in five Australians (84 per cent) streaming up to ten hours of entertainment each week.
The survey of over 1,000 Australians – commissioned by Xbox to celebrate the launch of the new Xbox One S console, identified The Big Bang Theory as the most streamed television show (20 per cent), beating Game of Thrones (15 per cent) and MasterChef (15 per cent).
James Bond, the world's most revered secret agent, is the nation's favourite film or TV character, followed closely by Game of Throne's Mother of Dragons, Daenerys Targaryen, and the Lord Commander of the Night's Watch, Jon Snow.
And if we're gaming it's likely that we're playing Grand Theft Auto (18%), Tomb Raider or FIFA (14 per cent each) who took out the top three places for the nation's favourite gaming franchise. The world's most famous tomb raider, Lara Croft, was the most popular gaming character, followed by the iconic Sonic the Hedgehog in second and Master Chief from the Halo franchise in third.
When it comes to sport,  23 per cent of Australian's spending their leisure time watching various sports at home. Approximately two thirds (63 per cent) of the sport watched is Australian, with Aussie Rules (AFL) identified as the nation's favourite sport (30 per cent), followed by NRL (20 per cent) and cricket (13 per cent) – with global heavyweights such as the NBA and English Premier League surprisingly at only 6 per cent each.
Microsoft initially introduced the Xbox One as an all in one entertainment box, a move which is widely believed to have dramatically damaged the prospects of the console at launch, and have given the PS4 a leg up from which Microsoft is unlikely to ever recover. It is therefore interesting that Microsoft is once again going down this route, but of course the support for UHD in the new Xbox One S has given the console new credentials as a cheap 4K streaming and Blu-ray box.
Will any of our readers be picking up a Onesie? Let us know below.