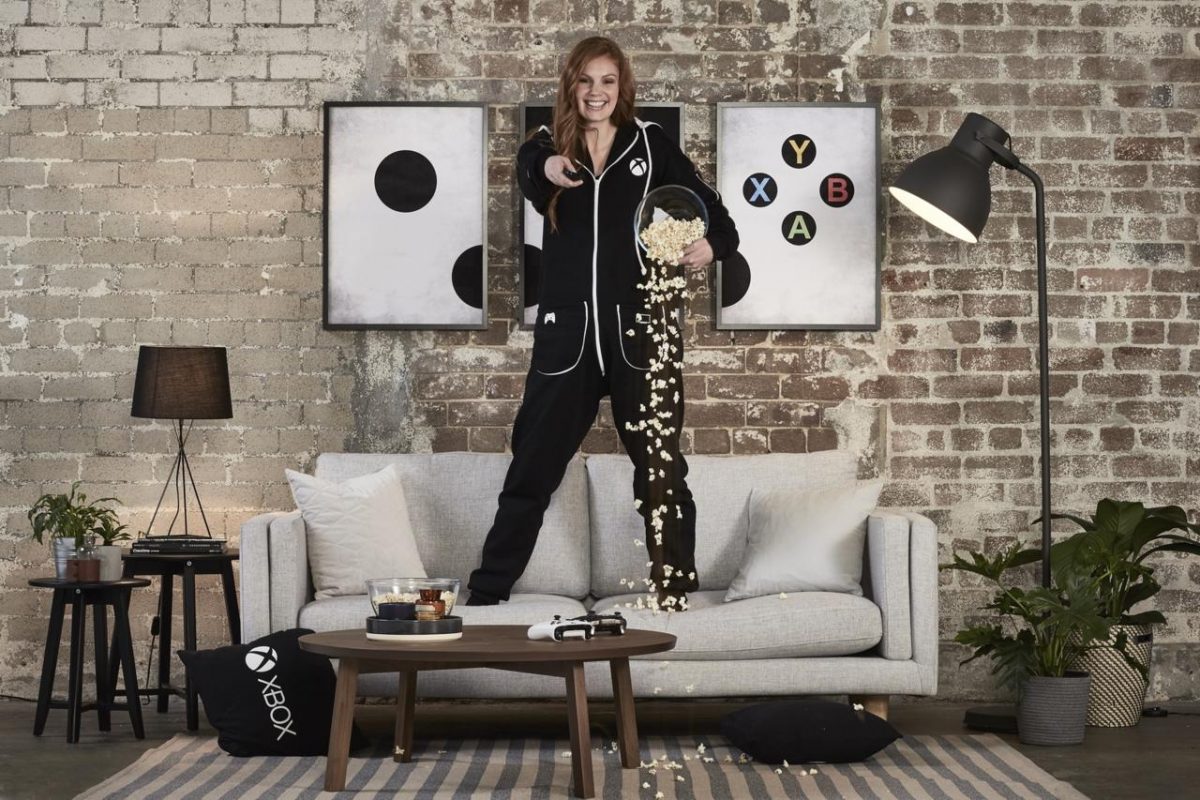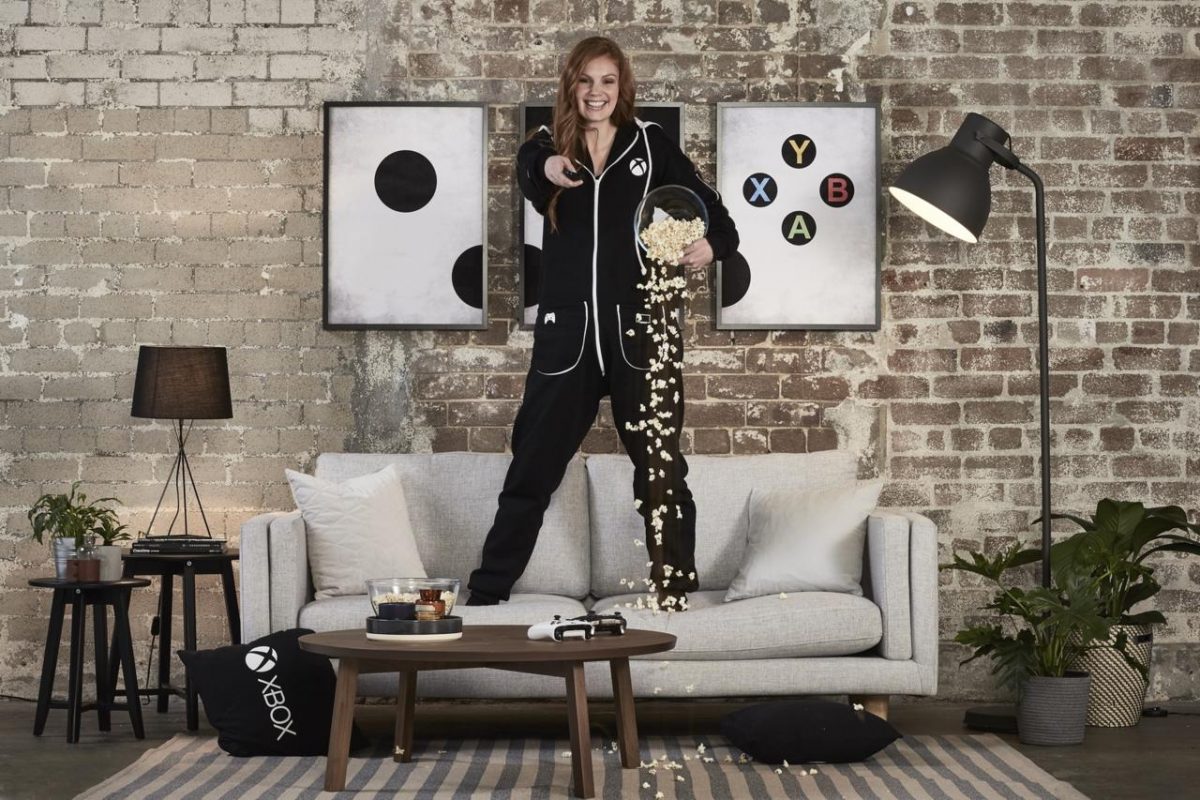 Yesterday Microsoft announced a new product for the Xbox One generation – the Xbox Onesie.
Set to delight fashionistas and entertainment fans alike, the limited edition Xbox Onesie has been designed in collaboration with some of the country's biggest film, TV, gaming and sports fans, with Microsoft calling it the perfect loungewear attire for true entertainment fans.
Possibly created as a promotional stunt, the garment has created much interest, with many asking when they can buy their own.
Now Microsoft has said they will be giving away a limited number on their social media channels at 5:30 today Australian Eastern Time, which is about 30 min from now at time of posting.
If you do not already, follow Xbox Australia at their Twitter, Facebook and Instagram accounts in Australia to see how you can stand a chance to win.
Microsoft says the garment is designed with everything an entertainment enthusiast could need when streaming a favourite TV show or film, watching a sports match or playing the ultimate gaming session and features:
Enlarged pockets to fit your Xbox Controller and Media Remotes
Arm pouch to offer quick and easy access to your mobile phone
Roll-able legs and arms to cater for all temperatures and seasons
Forearm grips to prevent slipping on those 'edge of your seat' moments
Extra-large hood to accommodate headsets for the ultimate gaming sessions
Customised Gamertag embroidery
I suspect Microsoft never intended to make more than a handful of Xbo Onesies, but that it may be one of those gag products which were so well received that they end up on shelves for real.
Would our readers pick up a Onesie? Let us know below.