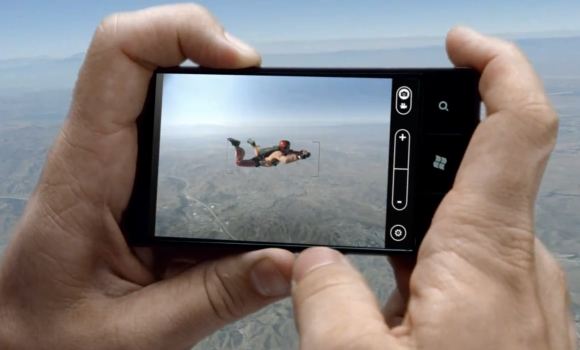 As you all know Windows Phone platform first introduced the new fast camera experience in smartphones. Every Windows Phone came with a dedicated hardware camera button and even allowed you to quickly snap pictures when your smartphone is in locked mode. Recently iOS with its 5th version is trying to mimic the same feature with a camera software button on its lock screen. In order to protect its innovation, Microsoft has applied for a patent on the same. The patent abstract which came to public  is as follows,
ABOVE-LOCK CAMERA ACCESS:
Apparatus and methods are disclosed for allowing smart phone users to "capture the moment" by allowing easy access to a camera application when a mobile device is in an above-lock (or locked) mode, while also preventing unauthorized access to other smart phone functionality. According to one embodiment of the disclosed technology, a method of operating a mobile device having an above-lock state and a below-lock state comprises receiving input data requesting invocation of an camera application when the mobile device is in the above-lock state and invoking the requested camera application on the device, where one or more functions of the requested application are unavailable as a result of the mobile device being in the above-lock state.
Source: USPTO