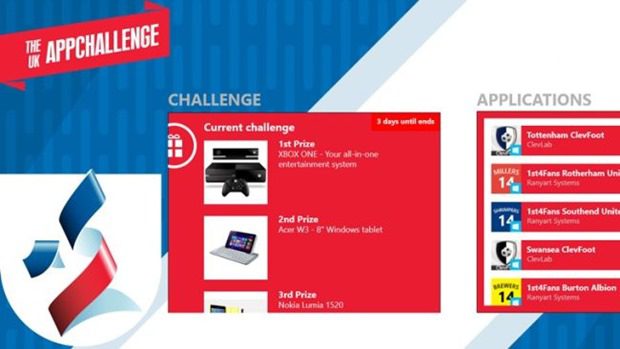 Microsoft is running a contest to promote Windows Phone and Windows 8 apps in UK and at the same time giving users the chance to win Windows Phones, laptops and Xbox Ones.
To participate players simply need to download the UK AppChallenge app and then can participate in the weekly challenge and earn points by downloading and sharing the other suggested apps. The more apps they download and share, the more points they earn. The top three competitors (those with the most points accumulated within a week) will walk away with the Windows device prizes each week.
"Our participation within the App Challenge has been great experience, the integration into our games was simple and the results have been amazing. We have seen a marked increase in user participation and cross application installs, the feedback from the users has all been positive. The challenge of downloading and finding new apps and games for rewards has created a large increase in downloads and meant that it has expanded to a user base to people who wouldn't normally download our games."
You can get involved now by downloading the Windows 8 or Windows Phone apps.
Via MSN.com