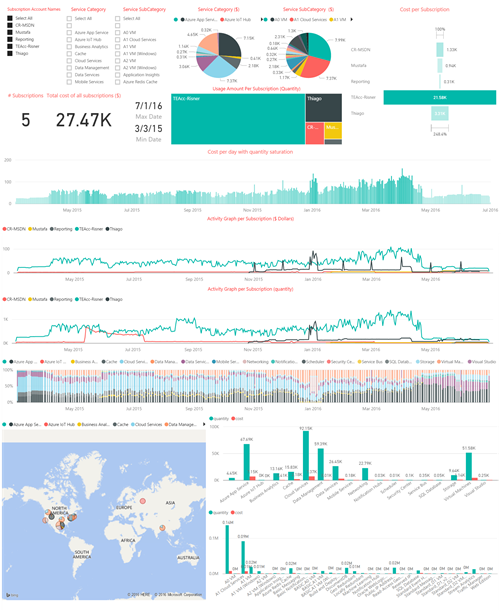 Microsoft today announced the launch of Azure Usage and Billing Portal. Once deployed, Azure subscribers will be able to register any subscriptions so that their usage will be polled on a daily basis. From there, that usage and billed amount is displayed in an easy to use, and very configurable, Power BI dashboard as you see in the image above. In the future, Microsoft is planning to add the ability to trigger alerts based off unusual Azure usage, provide additional reporting, enable per-subscription rate codes, simplify deployment, and much more.
Microsoft today also announced the availability of the Azure Resource Usage and RateCard APIs which provide programmatic access to the usage information for a subscription as well as the billing rates for Azure usage for different rate codes.
Read more about it here.