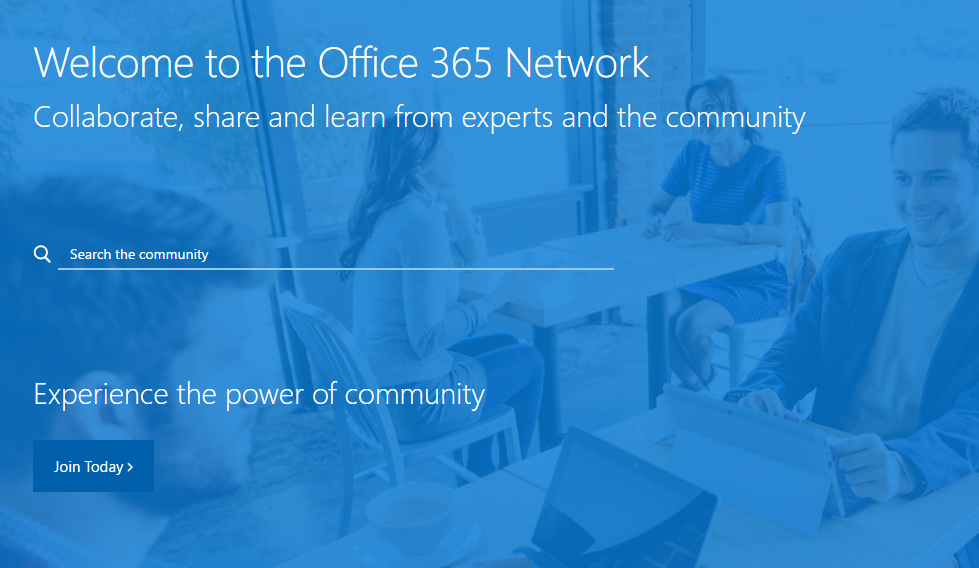 Microsoft today announced the public preview of the Office 365 Network. The company has been testing the service for the last three years, which is basically a forum where Office 365 users can share their experience with Office 365, talk about new features, help users, etc. The service already includes quite a lot of discussions about Office 365, where users can find some insights about some of the Office apps, and more.
The service features:
Personalize your home page so it displays community discussions and other content related to topics you select.
Earn badges based on your activity in the community, which will be displayed on your profile page along with a summary of your activity—including latest posts, likes given and received, people you follow and community notifications.
Search community content to uncover discussions, ideas and other information from across the Office 365 Network.
View conversations as threaded conversations and hold private conversations with others using your community inbox.
In a blog post, Microsoft stated:
As more organizations embrace the cloud and move to Office 365, we want to make the wealth of valuable information in the Office 365 Network available to anyone who is looking for it. Currently, the Office 365 Network is hosted as an authenticated Yammer network, which requires registration and sign-in to participate in the community, and makes discussion content searchable and discoverable only by users who are registered and signed in to the network. In an effort to make the community content accessible to anyone, the new Office 365 Network will be hosted on an unauthenticated platform, meaning community posts will appear in internet search results and visitors won't have to sign in to view content in the network.
If you are an Office 365 user and want to join the Office 365 Network, you can find it here.