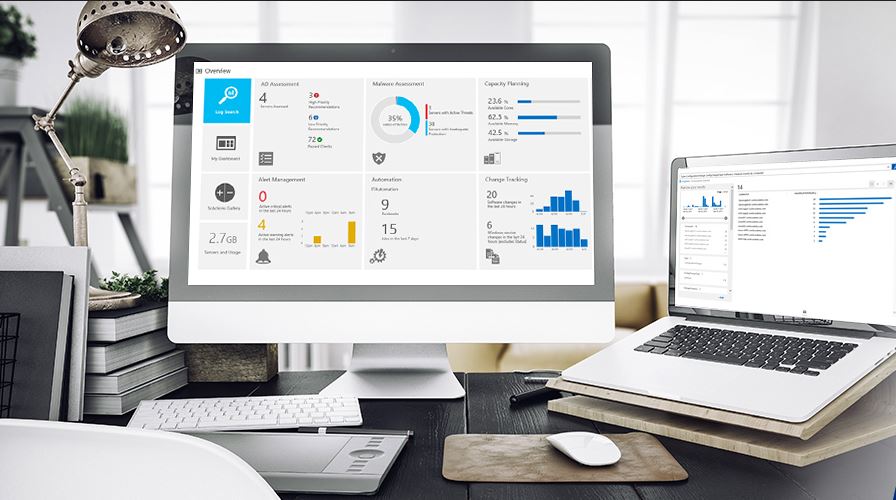 Microsoft launched the Microsoft Operations Management Suite (OMS) to increase agility for IT operations an year back. OMS and Microsoft System Center comes with capabilities spanning analytics, automation, configuration, security, backup and disaster recovery. Unlike System Center, OMS is a cloud-based management platform that can be set up within minutes, giving you immediate visibility across your environment. Microsoft is today announcing an OMS subscription that includes rights to both the cloud capabilities of OMS and the on-premises value of System Center.
This new way to buy is an annual subscription option that is priced per end point, so that customers can now simply count the virtual machines or servers they wish to manage instead of calculating usage for individual services. Customers with existing System Center investments will still be able to incorporate cloud management with the OMS add-on, while new customers can take advantage of the simplicity of the OMS subscription. The new subscription provides an all-in-one option for customers to manage their workloads and applications on Windows Server and Linux, across any cloud – including Azure and Amazon Web Services.
Read more about it here.