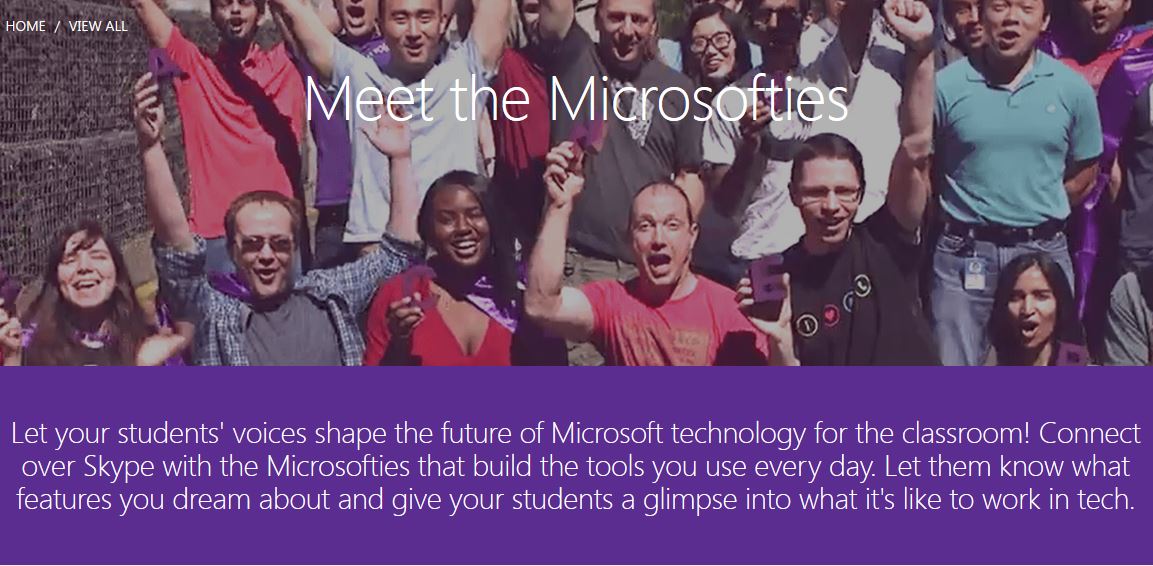 Microsoft today announced a community effort named "Meet the Microsofties" that will help connect Microsoft employees to students and teachers from classrooms around the world. In this program, Microsoft will use Skype in the Classroom program through the Microsoft Educator Community, Over Skype, students will be able to connect with the teams that build the Microsoft tools they use every day.
Steps to connect with Microsoftie:
Determine which Microsoft group your classroom would like to connect with over Skype. We have an initial kickoff list of teams and products, but this will be expanding every day.
Have the teacher register at the Microsoft Educator Community. If already registered, then just sign in.
Head over to the Meet the Microsofties area of the Skype Classroom area of our community and find a team you like—as an example, here is the Sway team's landing page.
Find a time and date on the calendar and submit it.
The Microsoft team will get back to you, and you can set up the Skype call from there.
Read more about this program here.