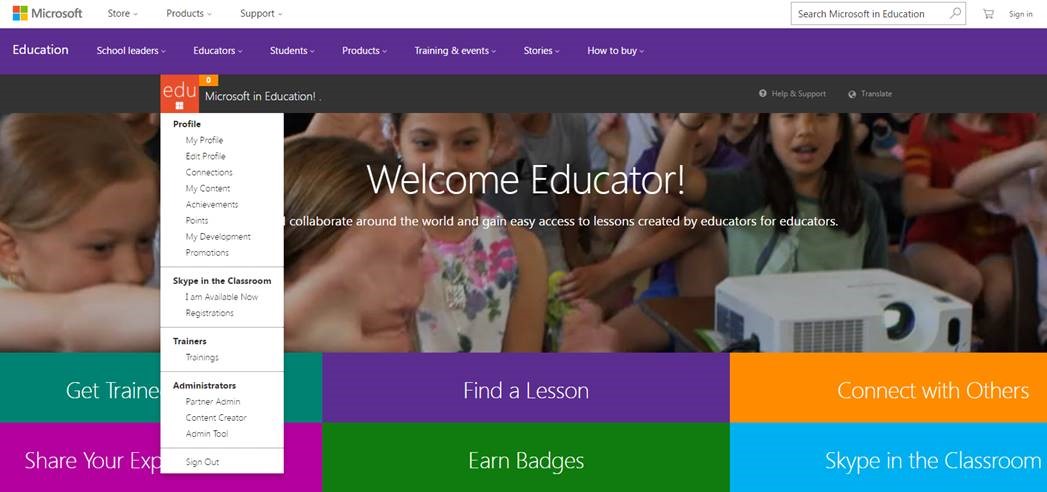 Based on the feedback from the community, Microsoft yesterday announced some new features that are coming to the Microsoft Educator Community. They have now simplified sign-in process, improved navigation toolbar, and a revised Microsoft Innovative Educator (MIE) Certified Badge, in addition to other useful features. Find the full list of new features below.
The sign-in process now has significantly fewer required fields to ensure quick, easy registration. In addition, fields will automatically populate with the user's First/Given Name, Last/Family Name and Country/Region as provided by the authentication process.
For returning users, the Sign In pop-up primarily displays the authentication method used to access the site previously, making signing back in a breeze.
We've introduced a new "MIE Certified" Badge to replace the existing "MIE" badge, which users can now earn upon reaching 1,000 points in the Educator Community.
You can now easily see how many points you have earned, and where you earned those point.
We've introduced more a cleaner, more intuitive profile navigation dropdown so features are more organized and easier to find.
Additional 16 badges available to be earned. These include badges related to products like Sway, OneNote, and Office Mix—how many have you collected?
Read about it in detail here.